The Value Of Reliable Design
Many of the products we design get produced in large, multi-cavity tools. To prove that our design is ready for manufacturing, we are often asked to produce an injection molded tool as well as injection molded parts.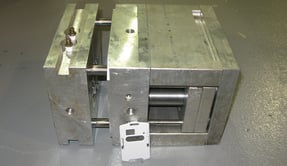 We produce aluminum or steel prototype injection molds and parts very quickly, often in a matter of a few weeks. These parts and product assemblies are used to verify the design, for consumer focus group testing, to send to product testing labs, and as sales samples that show your customer exactly what the final product will be.
The importance of getting the design right pre-production cannot be overstated. You can mass-produce our prototypes using Injection Molding processes without having to worry about costly mistakes in manufacturing. We take pride in our work.