One of the most important accounting items to be aware of when you're designing a new product in hopes of bringing it to market is the Bill of Materials (BoM).
What is a Bill of Materials?
A bill of materials is a list of the sub-components, parts, or raw materials that are required to build a larger product. Typically the BoM is formatted as a listing of every constituent part using a manufacturer's part number (MPN) as well as the quantity needed for each component. Bills of material can outline a product as it's designed, sold, or manufactured (typically called an engineering BoM, sales BoM, and manufacturing BoM respectively).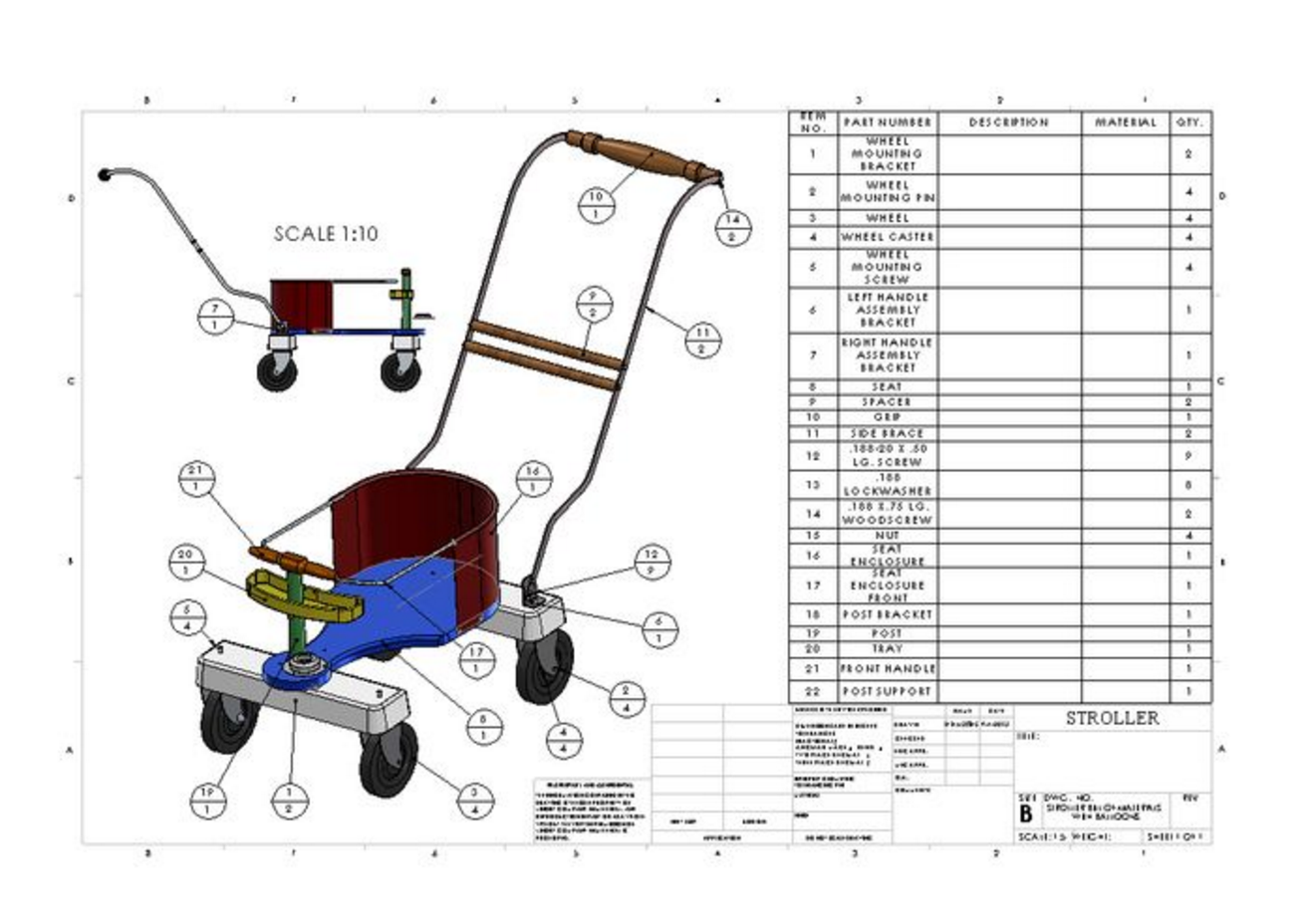 BoM in Solidworks
At Creative Mechanisms we use Solidworks 3D CAD software to create bills of material for our client's projects. This process happens automatically as an integrated part of the software so clients don't need to worry about manual updates as the product is adjusted during the design process. We can adjust BoM information to display on both 2D drawings and 3D models.
Importing and Exporting BoM Data
The BoM information from Solidworks can be output as a Microsoft Excel file that can then be imported into MRP or ERP software systems. Data is exported as a .csv (Comma Separated Value) spreadsheet (a type of Microsoft Excel file).
Since most of the work we do is for other people, they either generate a Bill of Materials on their own, or they tell us exactly which fields need to be included and we make one for them. Most people don't request BOMs in excel format but it is certainly an option.
How Does A BOM Affect A Client Project?
Where we see the most value in BOMs is in the initial quoting stage. Much of the time we'll create an exploded view of an assembly and pair that with a bill of materials. We can number the components so they can be easily referenced in the BOM. Typical entries in a BOM include things like:
Part # and/or Name

Material

Color

Volume (useful for plastic parts)

Source and Part # (if a purchased part)

Quantity
A rough injection molding quote can be done fairly quickly just by looking at an exploded view and a BOM. They are also useful in deciding which parts can be grouped together within injection molding tools. For example, if there are several parts in one assembly that are going to be molded in the same material and color, they can be put into a family tool so all of the parts can be made at the same time. If you're looking for a quote on a prototype development project, providing a BOM can save you time and will help the vendor make a well-informed and accurate bid regarding the financial scope of your project.