Innovative companies use a variety of methods to find design and engineering success in the product development process. Some organizations have in-house designers, others use large industrial design firms, and still others partner with small, skilled teams like we have at Creative Mechanisms. In this blog, we'll discuss the merits of using a specialized group of design engineers for product development, as well as the benefits that that smaller firms provide.
Why you should use a design and engineering team to bring an idea from concept to reality.
Manufacturing costs will be lower. Every additional part in a mechanism translates into additional costs by way of extra material usage, extra manpower, and extra time to produce. Simply put, the more parts a mechanism has, the more it costs to make. One of the most apparent and immediate benefits of working with a design and engineering team is the reduction in manufacturing costs, because an experienced mechanism design team has "been there, done that" and will be able to find a simple solution that still achieves the desired result. (See some of the solutions we have come up with here.)

In addition, every part in a mechanism is able to do only so much; known as the "part tolerance," this must be considered when determining which parts to put together in a mechanism. Years of experience will have taught the mechanism design team which parts work together most effectively and which parts can be combined to achieve the desired motion with the simplest means. Because they have this knowledge, less time will ultimately be wasted tinkering with design options.
Your product will be easier to manufacture.

The most elegant solution to a mechanism is the one that uses the fewest parts possible to create a series of complex motions. The elimination of excess parts reduces

assembly time

in addition to manufacturing costs, and it also improves the manufacturability of your mechanism. A design and engineering team must also constantly be aware of the way that the product will be physically assembled on the factory floor. The design of the assembly is just as important as the design of the mechanism, because the mechanism must be tested when it is assembled – without closing the housing. An upside down assembly in which you are able to install all the mechanical parts in the top housing is the best assembly method; your team of mechanism design specialists will be experienced in the tricks and nuances of this technique.

(Read our comprehensive blogs

Design for Assembly

and

Design for Manufacturing and Manufacturing Process Improvement

.)
A small, highly functioning team is more nimble.

Bigger is not always better. There are absolutely benefits to working with a large industrial design company, but one of the most critical components to successful product design is being quick to adapt changes and reiterate. How quickly can your design engineers go through the

Design - Fail - Learn - Repeat

process? The team that can iterate quickly and successfully is most likely to bring in a project on time and on budget. When you have a dynamic team that works well together, but is not burdened by the trappings of bureaucracy, then you have gained a significant advantage over your competition. At a firm like

Creative Mechanisms

, the sole purpose of our design team is to engineer solutions and communicate with clients...no additional duties, no red tape, and no lengthy decision-making process.
The odds of developing better features for your product will increase.

When you approach a design and engineering team, chances are that you have one thing on your mind: getting your product to market as quickly as possible. Even if improving product design is on your mind, it's probably not at the forefront; you've spent so much time working with this product that you feel like your design is finished – and now you want to make as many as possible in the least amount of time. Meeting with a group of mechanism design engineers, however, is akin to meeting with a group of muses; if you let them use their deep wells of knowledge and experience to think of new designs for your product, they might even discover that your design can do completely new functions that you never considered. If you embrace the opportunity to consult with a design and engineering team, their creativity and imagination can only heighten and improve the uniqueness and functionality of your design, especially in the conceptualization stage. Each member of the team will interpret problems differently, and these concepts can be presented to the client to create a "super" concept, which combines the best elements of multiple solutions. Your product may have more potential than you imagined.
Get a better functioning design.

A

good design and engineering team

will evaluate all the possible ways of achieving your desired function. They know more methods of achieving that function because of their experience. They have seen and made a wider variety of

mechanisms

simply because they do this day in and day out. They have a tried and true process for evaluating options and determining the best solution based on cost, manufacturing, reliability, consumer preference, and ergonomics.
You can shorten your time to market.

A good team of specialists works so well together that your design can be passed around in such a way that the most efficient person for each stage of design and production is hard at work on that portion of the project. Having multiple people – especially experienced people – working on a project simultaneously means that your project will be finished more quickly. And because each step has been assigned to the best person for the job, you know that each phase of

making your design a reality

is being completed in the most efficient manner possible. In addition, multiple people working on a single project prevents boredom; energy and enthusiasm will remain high and your product will be finished and to market more quickly than if you worked on the project by yourself or with only one specialist.

Read our comprehensive guide on

bringing products to market

.
Your ideas and designs will be treated with ultimate discretion.

Signing a Non-Disclosure Agreement (NDA) is an industry standard for design and engineering teams. But you will also benefit from the accumulated knowledge that designers accrue after working on various projects in various industries for years. While we can't always share our success stories publicly, we can adapt lessons learned from previous projects into a better solution for you.
Your product will be of higher quality.

Why try to solve a problem multiple times when you can get it right the first time? An experienced mechanism design team has had multiple opportunities and projects that allowed them to experiment with a product similar to yours, which means that the testing has been done, the mistakes have been made, and now, instead of working to make your product right, you can work to make it better. This means you can work on reducing parts, finding parts with higher tolerances, and other things that will improve your mechanism design.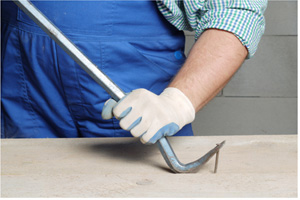 You'll have a greater opportunity for Intellectual Property Ownership.

Many mechanisms are rooted in fundamental mechanical concepts, most of which can't be patented because everyone in the industry uses those same concepts. A strong mechanism design team with a strong team dynamic can throw ideas around and "bounce" new concepts off each other, which can lead to new ideas – new twists and/or unique features that add to those fundamental concepts, make them different, and make them patentable. Simple twists get added to the mechanism, making it perform better or accomplish something that wasn't part of the original plan; it's these changes that provide the patentable material for your product.

Read our comprehensive blog on

whether you should file for a patent

.
Effective communication between the design and engineering team and yourself.

Communication is the key to a good design process. THIS CANNOT BE OVERSTATED. If you want to replicate a design or improve upon it, it is vital that the design team completely understands and incorporates your requirements. You will be able to get your design concepts completely decoded from your mind and encoded into an actual fully manufactured mechanism. To get this synergy, you should always choose a specialist team that speaks your language. At

Creative Mechanisms

, one of the hallmarks of our business is transparent, effective, useful communication that keeps everyone on the same page and appraised of all progress. Even more important, our design engineers have only two primary responsibilities: 1) devise a solution to your problem, and 2) communicate with you, the client. No wondering what's happening with your project, no unexpected delays, no having to badger engineers for information - just clear, effective communication.
You'll have access to contemporary design techniques and equipment.

A team of mechanism design specialists has more than just vast knowledge from experience – they are also up-to-date with the latest practices in mechanism design, and even manufacturing processes in some instances. In addition to honing the skills they've learned from past projects, they're also learning and devising revolutionary new ways of solving problems and improving techniques and processes. This manifests in new skills,

increased inventiveness

, better equipment, and state of the art technology. A design and engineering team that has worked together for a longer period of time is the best way for you to get the latest and greatest innovations to meet your needs, no matter what form those needs take.
Whether your company currently uses in-house designers or outsources to a large design and engineering firm, we encourage you to try something a little different: an agency whose sole purpose is to quickly adapt and iterate on solutions to your problems, and keep you fully appraised the entire way. Creative Mechanisms has assembled a team that is intelligent, creative, and highly experienced. Please visit our Client Testimonial page to read what companies like yourself have to say about working with us, or contact us today so that we can provide specific references. Thank you for reading, and we look forward to working with you!
Click here to learn more about Accelerating the Product Development Process