2016 is quickly drawing to a close, so we thought it was an appropriate time to look back at some of the best performing Creative Mechanisms blogs over the year. After all, we're curious about what our readers - you - are interested in, so we can continue to provide value for our audience. As always, please feel free to contact us with blog requests or other questions! Without further ado, here are the top three design and engineering blogs in 2016...
#1: Everything You Need to Know About ABS Plastic
Acrylonitrile Butadiene Styrene (ABS) is one of the most common plastics available in the consumer market. Among the most widely identifiable applications are keys on a computer keyboard, power-tool housing, the plastic face-guard on wall sockets (oftentimes a PC/ABS blend), and LEGO toys. With more than 47,000 views in 2016, "Everything You Need to Know About ABS Plastic" has proved to be as popular a topic as it is a plastic. Reading the entire blog will help you to understand:
How ABS plastic is made

Various applications for ABS

The chemical and mechanical properties of ABS

Why it is used so often

How ABS factors in the 3D printing and prototyping fields
#2: Top 10 Injection Molding Defects & How to Fix Them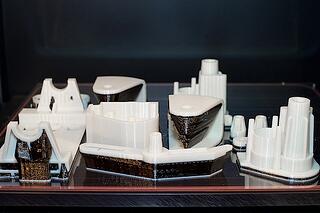 Injection molding defects were a popular topic in 2016, with our blog coming in at just over 40,000 views. The injection molding process is an incredibly useful manufacturing technology, and how defects occur is important to understand. Making injection molded prototypes is both an art and a science; high levels of technical expertise and attention to detail are required to prevent small mistakes from costing companies big money when it comes to mass-production of novel parts. Preventing such a circumstance is all about highly competent design and engineering. Read the entire blog here.
#3: Everything You Need to Know About Polypropylene (PP) Plastic
With nearly 19,000 views, our blog about polypropylene continued the trend of readers wanting to know about various plastics. (Visit our plastics page for more great info and considerations regarding injection molded prototypes). Polypropylene (PP) is a thermoplastic "addition polymer" made from the combination of propylene monomers. It is used in a variety of applications to include packaging for consumer products, plastic parts for various industries including the automotive industry, special devices like living hinges, and textiles. Read the entire blog here.
What questions do you have for our design and engineering team?
At Creative Mechanisms, we pride ourselves on approaching our clients and audience with competence, reliability, and creativity. We're eager to answer your questions, and even more eager to help you turn your ideas into reality. To read about previous client experiences, please visit our Client Testimonials page. To learn more in a different setting, consider enrolling in one of our classes. As always, feel free to reach out anytime - we are happy to hear from you!