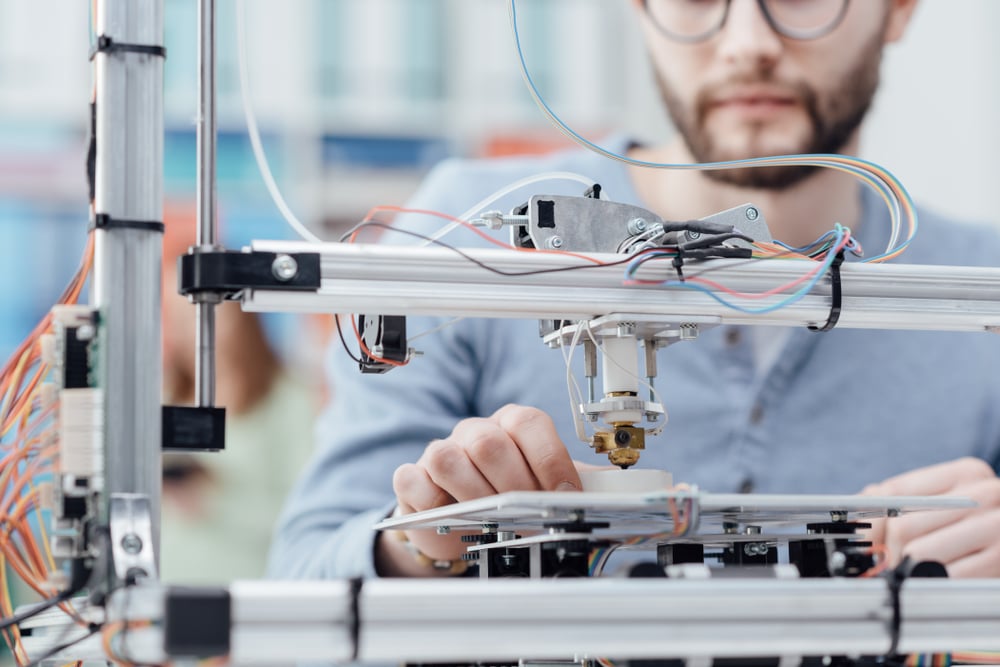 For product design engineers, prototyping is one of the most critical aspects of the design process, and one of the vital elements of prototyping centers on establishing tolerances for your machine parts. Under ideal circumstances, you would have each part fabricated to precisely the specifications you need for that project; however, machines cannot reach that degree of precision due to various reasons. Everything from the fabrication machine, whether it's a metallic versus a non-metallic material, among other factors, can impact the kind of tolerance the final product can withstand.
Metallic VS Non-Metallic
The materials used by engineers have a direct impact on the kinds of parts they can create. Every material possesses a different tolerance that must be taken into consideration when designing a machine. One of the critical differences in tolerance comes from the differences in metallic or non-metallic materials during the prototyping process that can determine the final product's overall success. Metallic machine parts tend to have a higher threshold for tolerances than non-metallic parts — although metallic parts might not always be the best fit for every product, and the non-metallic material can still yield favorable results. Keep in mind which materials will have the most benefit for the final product, and from there, you can establish the kinds of tolerances that benefit your final result the most.
The Different Kinds of Tolerances
There are three types of tolerances that designers can utilize. Limit dimensions, plus or minus tolerances, and page or block tolerances can help at all stages, from the prototyping process through the final manufacturing process. Limit dimensions refer to how big or small the part can be and still pass inspection. Plus or minus tolerances covers the variations in the basic size proportions around a standardized size. Page or block tolerances are utilized for the quantifiable data that doesn't neatly fall into the other tolerances. Using these three types of tolerances can help designers zero in on what it will take to manufacture the best parts for their ongoing projects.
Product design and prototyping represent a critical component of the manufacturing process. Going through the prototyping phase helps designers work out the little details that can make or break the final product. Figuring out how the various tolerances can impact the final design is vital for the design and prototyping process.
If you are interested in learning how Creative Mechanisms can help you throughout the designing and prototyping process, contact us today! We can help you find the solutions you need to bring your idea to market.