Do you have an idea you want to bring to market? Were you confronted with a problem and did you devise a solution that would solve this problem for thousands of other people? It's very tempting to want to bring a product to market, but the path is long and arduous, so we wanted to share some tough love considerations to think about before embarking on a costly and time-consuming process. But don't worry - we'll follow up with some resources that can help you in the decision making as well!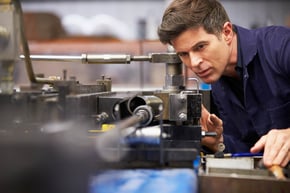 Why is Creative Mechanisms uniquely suited to have this discussion with inventors and entrepreneurs? Because we have helped countless innovators over more than 30 years in the design and engineering industry. We have shepherded many products successfully to market, and have advised others against moving forward in the process based on a range of considerations. Below are some of the trend items we've identified over the years - do any of these sound familiar to you?
What resources can Creative Mechanisms offer inventors and entrepreneurs who are considering jumping into the consumer product development process?
So, we apologize if the information thus far seems overly negative or pessimistic - but we promise, we're actually trying to help! To that end, we have created resources specifically to educate and assist inventors and entrepreneurs in their decision making process. Here are the top three ways our design and engineering firm can provide valuable information to you:
We hope you found this information helpful, and we are eager to answer any further questions you may have. Please contact Creative Mechanisms today if you have questions about the consumer product development process, and how our design and engineering team can assist you along the way. Thank you for reading!