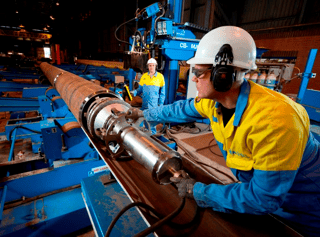 Creative Mechanisms is excited to begin offering online courses that you can take at your own pace, in the comfort of your home. Whether you're an engineer, entrepreneur, or inventor, we have something for you (and more coming each month!) Let me tell you a little about our company, and then I'll share some of the course information that you may find intriguing or helpful.
Creative Mechanisms is your one-stop shop for design and engineering, especially in the consumer products sector.
We have assembled a talented, diverse team of builders, model-makers, and engineers with combined decades of experience serving clients. (Meet some of our employees here, here, or here.) Our specialty is turning ideas into reality, and we have escorted many clients through the product development path, all the way from initial concept to store shelves. Our differentiators are how quickly we work, our ability to deliver, excellent communication with clients, and designing elegant solutions to complex problems. We are experts at designing parts that will be injection molded, and we have extensive experience with plastics. We have been able to help engineers and entrepreneurs in the medical device, automotive, consumer product, and toy industries, among many others. Please visit our Customer Testimonial page to see what current and previous clients have to say about working with us.
With that short introduction to our company, we would like to share with you some of the resources Creative Mechanisms has compiled for engineers, inventors, students, and entrepreneurs that want to learn more about product development.
Our "Inventor Course" was custom-created for those with ideas they want to bring to market.

The author of the class, Tony Rogers, is the CEO of Creative Mechanisms. Tony has thirty years of experience in design, engineering, and

prototype development

. He has helped countless companies create mass produced injection molded parts and then successfully introduced those products to market. In this course, you'll learn the

benefits, risks, and costs associated with bringing a product to market. You'll also learn about licensing versus manufacturing, conducting patent searches, calculating a Return on Investment, and more. Check out the Inventor Course

here

.

Our "Manufacturing Course" will walk you through the various methods of manufacturing plastic parts.

First we look at the various ways to create a plastic component such as molding, forming, machining, additive manufacturing, and joining. Then we get into how to label, print and brand your products. It is taught by

Nick Max

, one of our design engineers who graduated from Drexel Engineering. Access the Manufacturing Course

here

.

The "Plastics Course" is a great resource for learning various characteristics of different plastics.

You'll learn how to identify the main characteristics of plastics, such as thermoset vice thermoplastic, amorphous vice semi-crystalline, and more. There will also be discussion of common and high performance plastics, with the intent of helping you decipher which plastic might be best for a particular application.

Michael Creighton

teaches this course; he is the Engineering Manager at Creative Mechanisms. Access the Plastics Course

here

.
Each of the courses is in an online format, with quizzes at the end of each chapter. Each course is $49.99, and can be taken at your own pace, wherever you have an internet connection. You can access our class page here, or by visiting our website. Thank you for reading, and please don't hesitate to reach out with questions, comments, or suggestions.