A common problem we see at Creative Mechanisms is maintaining a balance between product cost and product features. Retail price points are extremely competitive. You can either differentiate your product with features or by retail price.
Typically there is a perceived ceiling to the price that consumers are willing to pay for added features. Balancing the features to meet that target price is a key goal. The usual approach to resolving this problem would be to list all the desired features you would like to have in the product, estimate the product cost, and then eliminate features until the desired price point is met. If the feature/price point ratio still seems undesirable, then the product would most likely be killed.
Our approach to the problem is a bit different. We would consider the desired features as a given and look at how we could engineer the desired product for the lowest possible cost. The determination of whether the features justify the cost can then be made.
One of the challenges we engaged in was the development of a Child Resistant (CR) weekly pill box. Most weekly pill boxes are one-piece injection molded parts with seven living hinges. They are very inexpensive. Adding CR features to an inexpensive item is going to significantly raise the parts count and thus the product cost. What if we could make each individual box out of one piece of plastic? We would still be increasing the parts count from one to seven but given the added CR feature this might just work. The problem is that CR mechanisms usually involve multiple movements. How can we get enough motions out of one piece of plastic? Look at the video below for our solution.
This box is one piece of molded plastic. There is a lever that needs to be pulled downward to allow you to push a button inward to release the catch that holds the lid down. All the buttons, levers, springs and catches are molded out of one piece of plastic. Living hinges allow you to fold up the mechanism to simplify the whole assembly.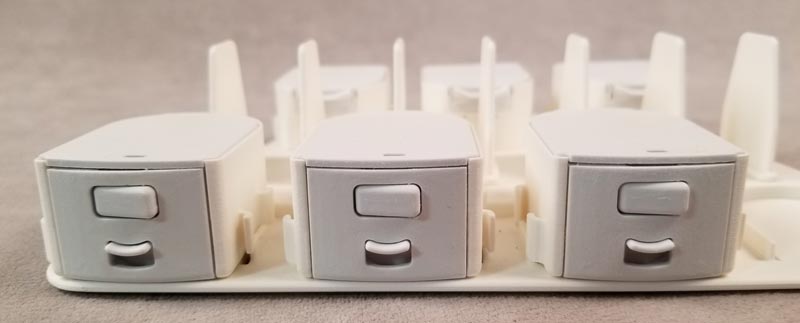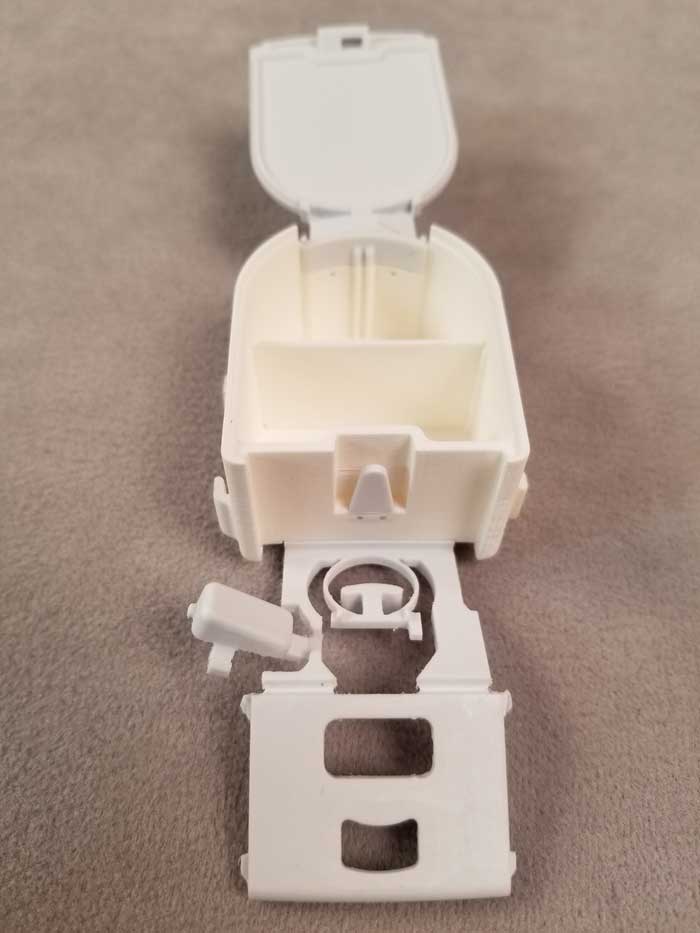 Most people would not think you could add Child Resistant technology to a weekly pill box by adding only 6 additional parts. To most companies this idea would be a non-starter just because of the perceived added cost. Turning the thinking around made a non-starter product a reality.
Do you find this approach valid in today's price sensitive environment?