Medical devices in the United States are classified according to their perceived risk. The Food and Drug Administration (FDA) uses a 3-tier system to classify devices of progressively higher risk (identified from low to high risk as Class I, II, or III devices). As you might expect, the process for creating novel medical prototypes benefits greatly from an understanding of the larger regulatory structure surrounding the healthcare industry. When you go to market with a new device, it will be classified as Class I, II, or III, so let's take a closer look at what all of this means.
About Medical Device Classifications:
Class I Medical Devices (Subject to General Controls With and Without Exemptions): The lowest risk classification a medical device can be labeled by the FDA is Class I. Class I devices are only subject to "General Controls." What are General Controls? These are the means by which the FDA can regulate medical devices, and they cover such topics as device registration, misbranding, banned devices, good manufacturing practices, and more. General Controls are one mechanism through which the FDA exercises control over the making and marketing of medical devices.
An example of a class I device might include medical wrap or handheld medical instruments: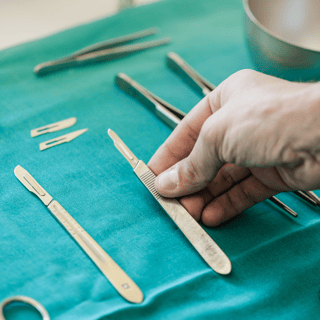 Class II Medical Devices (Subject to General Controls and Special Controls With and Without Exemptions): Class II medical devices are those devices that exhibit moderate risk to the user and for which "General Controls" have been found insufficient to ensure safety and effectiveness. Class II devices are subject to both "General Controls" and "special controls." Typically Class II devices require either a Pre-Market Approval (PMA) from the FDA or approval through the 510(k) process before a device may be legally marketed. Determining which process (none at all, 510(k), or PMA) is required is the largest determining factor for the overall development timeline and the total investment in the project.
An example of a class II device might include acupuncture needles or a powered wheelchair: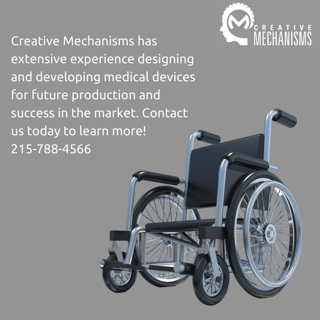 Class III Medical Devices (Subject to General Controls and Premarket Approval): Class III medical devices are those deemed to have the highest associated risk. They include things like pacemakers, coronary stents, and heart valves - all devices that are life-sustaining/supporting, of substantial importance to preventing the degradation of human health, or which present a significant risk to the user. Typically Class III devices require Pre-Market Approval (PMA) from the FDA before they can be legally marketed. They are also subject to "General Controls." Getting PMA approval is a lengthy process requiring clinical data that demonstrates the safe and effective use of the device in its target population.
An example of a class III device might include a pacemaker.
According to the FDA, to determine the classification of your device, you can either "go directly to the classification database and search for a part of the device name, or, if you know the device panel (medical specialty) to which your device belongs, go directly to the listing for that panel and identify your device and the corresponding regulation."
How Does Classification Inform The Product Development Process:
FDA device classification informs the prototype and product design and development sequence of events in two principal ways: time and cost. The fastest way to get a product to market is to develop a device that is subject only to general controls (i.e. it does not require the 510(k) or PMA process). The 510(k) process is named after Section 510k of the Food, Drug and Cosmetic Act (FD&C Act) and is the simplest way to get a Class II device to market. It requires manufacturers to "notify the FDA of their intention to market a medical device 90 days prior to the earliest date of commercial distribution [also known as a 'Premarket Notification' or '510(k)']." To get 510(k) approval requires the manufacturer to show substantial equivalence to a device already on the market. If the application is denied, then a PMA process is an automatic follow-on step unless the device can be reclassified. There is no set timeline for a PMA, but it generally takes a number of years before devices have enough supporting research to garner FDA Pre-Market Approval (PMA).
How Can Prototype Development Influence The Success of a Medical Device?
As you can probably imagine, it would be counterproductive to go through the FDA process for a novel medical device without an exact replica of what the device will look like in the event that it is ever produced at scale. Developing a fully-functional prototype in the actual production material is a minimum essential item for both a Class I device subject to General Controls and a Class II device subject to the 510(k) process. In the event that a PMA is required, you will likely need 300-1000 exact replicas (again in the actual production material) in order to do thorough testing of the product before trying to bring it to market. In the event that the tests come back with insufficient data and/or negative feedback requiring iteration, you will likely have to redesign the device and then reproduce the stock of testable prototypes.
This is where we come in. Creative Mechanisms has experience developing medical devices and helping large companies successfully bring them to market. We know that the last thing you want to do is to spend a huge sum of money developing, testing, and finally getting approval for your medical device only to run into potentially game-changing defects in large-scale production. Getting FDA approval for a safe and effective device is a potentially large hurdle, but it's not the only one you face. You need to make sure the device is manufacturable en masse. Simply stated, the best way to do that is to work with an experienced mechanical design firm that has experience designing for mass-production.