We have exciting news at Creative Mechanisms! Our president Tony Rogers has released a new resource unique in the product design world.
Our newest eBook – "Making Product Design Predictable and Profitable" – meets businesses where it matters most: the profit margin.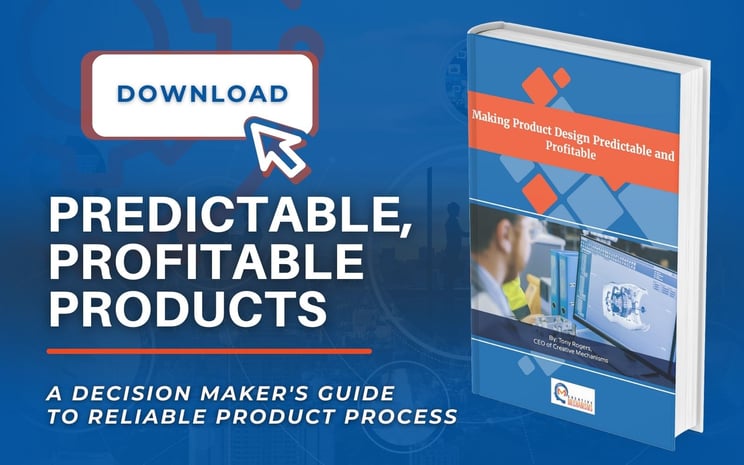 This resource is tailored for the decision maker who is frustrated with uncertain processes that make for unreliable outcomes.
Tony Rogers introduces you his reader to the principles that have made Creative Mechanisms an industry-leading product design. You'll find clear concepts and practical applications that will help get your team on a path to more confident outcomes.