One of the primary problems facing anyone who wants to get a product to market - whether they be inventors, entrepreneurs, or established businesses - is making sure that the product is soundly designed, functions as expected, and is aesthetically pleasing. There are many ways to approach this problem, and prototype production is an essential step towards a final solution. Let's discuss why it's important, the merits of different types of prototype production, and considerations for inventors and entrepreneurs.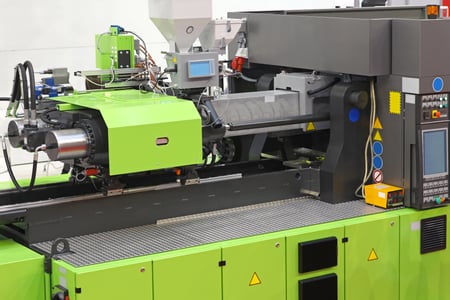 First and foremost, prototype production is important because the costs to produce a prototype are so much less than the costs of large scale production. Simply stated, you want to make sure you get the product right before you produce a million copies. To do this, there is simply no way to replace the effect of holding a virtually identical working prototype in your hand. Seeing a computer rendering (CAD imagery/animation) is reassuring, and holding a 3D printed part made from ABS plastic is even better, but it doesn't eliminate all unforeseen results with the actual product made from the actual production plastic and produced from the actual mass-production process (an injection molding).
The ideal solution: injection molded prototypes
Finished products that are intended for mass production are typically produced in very large quantities (on the order of hundreds of thousands or even millions of copies). As a consequence, it is extremely prudent to make sure that the engineering design is sound, that the aesthetics are satisfactory, and that the product functions as expected in its final production material(s). The importance of this step cannot be overstated. The way to execute it properly is to produce a few hundred to a thousand injection molded prototypes for use in testing and consumer research prior to mass production. This requires an investment in an injection mold tool (oftentimes a multi-cavity tool) and a process for conducting research ahead of time. It means making a large up-front investment in order to minimize risk and to safe-guard your even larger investment down the road. Executing a thorough plan at the beginning of the process will help to maximize the likelihood of product success during and after mass production.
What are alternatives to injection molded prototypes?
Although we recommend injection molded prototypes for the reasons stated above, there are less expensive prototypes that can be produced and iterated on through 3D printing (rapid prototyping), as well as through CNC machining. These tools are wonderful stepping stones to work out part design and functionality kinks, but they have a few limitations for the purposes of this article.
First, most 3D printing will likely be conducted in ABS plastic. This is fine if your final product is an ABS part and it is ideal for cheap and effective prototype iterations along the way. In most situations, however, ABS will not exactly replicate your finished product. The only way to do this is to use the actual plastic material(s) itself. Unfortunately, most materials are unavailable in filament form for a 3D printer. Even if they were available, most design shops prefer to print in a single material (typically ABS) because printing in multiple materials requires additional upgrade fees and more importantly, time-consuming configuration changes to their FDM machines (3D printers).
A second limitation is that 3D printed parts made from different materials than the final product will obviously have different material properties. This leaves open the likelihood that consumer research with such parts would be much less reliable or effective (or that you may miss some type of important nuance that could cost a lot of money down the road). Conversely, doing consumer research and/or thorough testing with a highly realistic prototype part made from the production material allows for very accurate consumer feedback and/or test results which provides the opportunity to make meaningful changes before production.

Lastly, 3D printing and CNC machines have certain limitations regarding the internal complexity of prototype parts. Most cuts and builds are possible, however, some are simply better done through injection molding. For this reason, we recommend using the FDM (3D printing) machine and CNC machines up front for rapid prototype iteration, followed by making the investment in the construction of an injection mold tool to be used in a trial production run (creating 300-1000 parts) in the actual production plastic. Most products require a large amount of testing before they are authorized for release to consumers. Of course, this varies by industry and is generally a more significant concern for things like complex medical devices than it is for basic consumer products. Conducting testing and consumer research on real injection molded prototypes in the actual production material is the best way to ensure your end product is going to be what you expected.
Ultimately, there are multiple ways to test the design, function, and aesthetics of a new product, but prototype production is essential if you hope to have useful, actionable information before producing en masse (and limiting your risk of failure, recall, etc). See below for additional considerations in the financing and production process.
A few thoughts for inventors and entrepreneurs:
If you have an idea you want to pitch to investors, you're probably going to need to provide a finished prototype product. This way the individuals considering financing your idea have a better understanding of what they're investing in. Typically, investors are a lot more likely to make tangible commitments to an individual with a working prototype and potentially a patent than they are to back a half-formed idea with a sketch or a rudimentary computer aided design. A prototype that allows for investors to use their hands and human intuition is much more likely to prove viability and marketability than will a Powerpoint presentation.