I cannot emphasize enough how difficult it can be to get a novel product successfully to market both in volume and in a short amount of time. That is not to say that it cannot be done. Of course it can. Not only can it be done, but it routinely is done. A plethora of new products come out every year and there will continue to be disruptive and beneficial ideas that improve society for many years to come. It's just not easy. There are definitely many many more great ideas out there than there are products on the shelves. What happens to the great ones that never make it to your retail store? It depends of course. More importantly, what happens when things go right? In our 30 plus years of experience developing prototypes we run across a few different success stories the most. Generally speaking they include those firms with a large manufacturing and distribution infrastructure already established, those individuals that get patent protection and successfully fundraise on behalf of their product, and/or those individuals that license their product with a large firm in exchange for a royalty fee.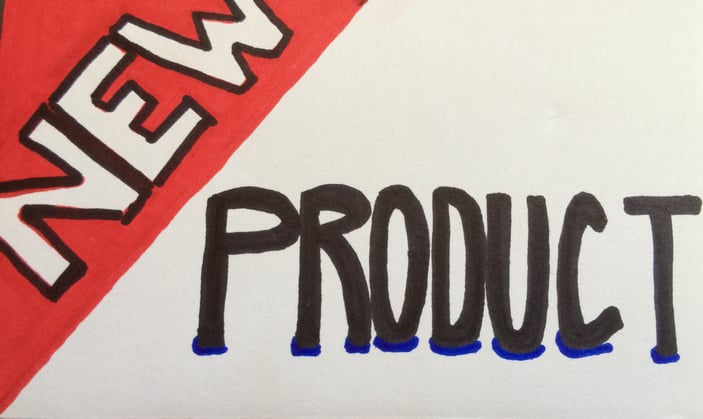 Here are a few tips on the particulars of each different method of merchandising:
You're Already A Big Manufacturing Company
In this case you probably already have a network of distributors, retailers, and perhaps even an in-house marketing agency working on the promotional strategy for your product. That infrastructure simplifies things immensely and gives those individuals without a business team a few things to think about right off the bat.
If you're starting with an established corporation then you or your predecessors have already done the leg work over the past decade or more to establish the organization and build your brand. Now it's all about producing a good product and effectively telling the story. The bad news is that even if you're working for a large organization, success is still not guaranteed. New product launches go sour for a variety of reasons and there is a plethora of competition out there looking to garner market share.
Patent Protection & Fund-Raising:
Patent Protection:
If you have a great idea then the best thing you can do is to start by registering your product or process at the U.S. patent office prior to going public with your concept. Patenting a product can be a lengthy and expensive process depending largely on the complexity of your product and the current backlog at the patent office. Did you know? The average total time to get a patent is around 32 months. Perhaps the best thing to do is to start by discussing the process with a patent attorney.
The cost of patents can vary but generally speaking a mechanical device with CAD drawings and a prototype is going to significantly simplify the process for your attorney. Accordingly it will cost less to develop. The lower patent costs should offset some of the costs to develop a prototype in the first place. That said, according to TheSurfLawyer.com the initial cost to file this kind of patent will still come in around $7,500 depending on the complexity of the specific product.
Once your legal representative submits patent paperwork on your behalf you enter a stage in the approval process known as "pendency." Pendency is a legal "holding pen" of sorts that typically lasts several years. With a backlog of roughly 500,000 unexamined patent applications that's not too hard to believe. You can get up-to-date information about the current backlog and expected time until you hear back here. A recent change in the process is that the patent office is "publishing" your patent request such that it is public for some time prior to finally being approved. In some cases, and typically after 1-2 years, you will be the proud recipient of a shiny new patent license. In many cases it will take several back-and-forth iterations called "office actions" to get final approval. Office actions are indications that something needs to be amended on the patent request. With 1-3 office actions being typical for a mechanical device you are likely to spend another $2500 and 1-2 years or more getting revisions filed and reviewed. In total the costs are likely to be at least $10,000 and in some cases could be several times this much.
Fund-Raising:
Once you've secured your patent then your fundraising is likely to take off in earnest. Not that you can't be working on financing while you're waiting, but serious investors are often wary of throwing a large sum of money at a product without patent protection because it's too easy for manufacturers with access to cheap labor to "knock-off" at lower prices. Perhaps the best thing you can do while you wait for a patent is to develop a world class business plan. Get the legwork finished while you're waiting on your patent so you can hit the ground running once it shows up (assuming it gets approved).
A great way to raise a ton of money really fast with no personal risk of failure or having to repay loans is a "kickstarter." Kickstarter is a forum where individuals support projects they like either as philanthropy or in exchange for special rewards like "one of a kind experiences, limited editions, or copies of the creative work being produced." Most ideas work based on aggregating support in the form of pledges to donate if the product gets a certain amount of interest in a specified time frame. Other, more traditional options, include things like angel investing (in which an entrepreneur typically trades company equity in exchange for development money).
Patent Protection, Licensing, and Royalty Collection
If fundraising isn't your thing and you're looking for a simpler way to get your product to market then one of the best solutions out there is to pitch the idea to large manufacturers and/or retailers in exchange for a per unit royalty contract. This is a method often suggested on investing shows like Shark Tank. If you can garner any interest you'll typically end up with a small percentage of the per unit profit but without the hassle of having to mass produce, distribute, and sell the item. It's significantly easier to sell one good manufacturer on an idea than it is to come up with the necessary funds for the entire project and then successfully manage the process from cradle to grave. With this solution you just sit back and collect your royalty check. If there was an "easy" button in the world of product development, this is it.
Other options, perhaps even simpler, are to license the design without a patent. In this case you're simply providing the idea and the design files to a larger organization in exchange for a royalty fee in the event they decide to bring it to market. There are increased risks involved surrounding intellectual property, but there is also less financial and time commitment required on the inventor/entrepreneur's part up front.
Get Your Product In Front Of The Right People:
But how do you get your idea in front of the right people at the right company in the first place? Can you just call up a company and say "I have this great idea and I want you to buy it from me?" The answer, of course, is "no." We asked one of our senior design engineers, Michael Creighton, to comment on his experience regarding getting a product to market. Here's what he had to say:
"In our experience, people greatly underestimate the amount of effort and expertise required to get a product into the proper retail outlets. Sure, we can design, engineer, prototype and manufacture a product for you. But then what? Where do you sell it? How do you get a product into a store like Target or WalMart? Do you have a good website that can handle online retail? Will Amazon hold inventory of your product? I think a lot of people assume this is the easy part, but we generally see it as a huge stumbling block."
Want to avoid the common pitfalls? Here are a few tips to get you started:
Step 1: Prepare a pitch!
Practice discussing your idea and why it matters in a minute or less. Think of it like an elevator speech where you have only a brief moment to spark the interest of someone who previously didn't know you or your idea existed. Finish with a call to action like setting up a meeting, exchanging contact information, or discussing next steps.
Step 2: Find out who the important decision makers are in the industry your product is best suited. Build relationships with these people.
Don't expect this to happen easily or overnight. Anyone who has succeeded in business will tell you that the path is full of failure and perseverance. Keep trying and "grind it out" until you get a hit. Two techniques are useful to generate interest amongst key decision makers:
The old fashioned way: scour corporate websites for contact information, start making outbound phone calls, find out about and participate in industry events, read reports and other publications, and network until you get in front of the right people. Ask your network for referrals and search the web for information about supplying products to retailers, wholesalers, and internet merchandisers. Places like WalMart actually offer

free training on how to be a supplier through their website

.
Generate an interesting piece of digital marketing collateral and promote it to a relevant audience on a network like LinkedIn. This is called

"sponsoring content."

Depending on the audience you want to reach you'll likely need to dedicate several thousand dollars to promotion and another several thousand to developing an interesting piece of marketing collateral. Take one of our clients for an example: a product called "the better bungee." The better bungee is developing an adjustable bungee cord with possible applications in construction and recreation. Relevant businesses might include stores like home depot, lowe's, REI, Dick's Sporting Goods, WalMart, or Ace Hardware. Relevant job titles might include things like "chief merchandising officer," "merchandising manager," or "product manager." LinkedIn will help you find both the companies and the titles in addition to a vast network of related organizations and possible titles you may not yet have heard of.
Step 3: Get a meeting and deliver a world class presentation!
Remember that you might only get one chance to make a pitch that can significantly influence the success and/or failure of your product. After putting so much effort into developing relationships it is important to capitalize on the opportunities you generate. Remember, a scheduled meeting is not the same as an elevator pitch. This is your chance to tell your product's story and convince your audience of its value to their business. Be thorough and brief and try to anticipate every possible question ahead of time. Practice, practice, practice!
The world is flush with a graveyard of entrepreneurs and inventors with great ideas that didn't make it. In many cases this is not because their actual idea is deficient. Normally it's because they lack a realistic plan to get their product to market. Most bite off far more than they can chew. The fact is that while inventors/entrepreneurs might come up with a great idea by themselves, it generally takes a diverse team with a broad spectrum of expertise and a sufficient amount of capital to successfully get a new product to market.
To learn more about the manufacturing process click here