Have you ever felt like product timelines are hard to keep on track, no matter how well-intentioned your efforts are?
Most product managers struggle with feeling like it's too easy to get behind on deadlines combined with the general fear that the deadlines aren't moving fast enough.
Has anyone figured out an answer to this conundrum? Or is it the permanent stressful state of being for weary product managers?
Thankfully, there are few savvy product engineering veterans who have managed to wrangle this challenge predictably, Creative Mechanisms being one of them.
So today, we're going to give you a few of the core principles that will help you:
Map out (realistic) faster timeliness
Accomplish them more efficiently
Without sacrificing engineering quality or confidence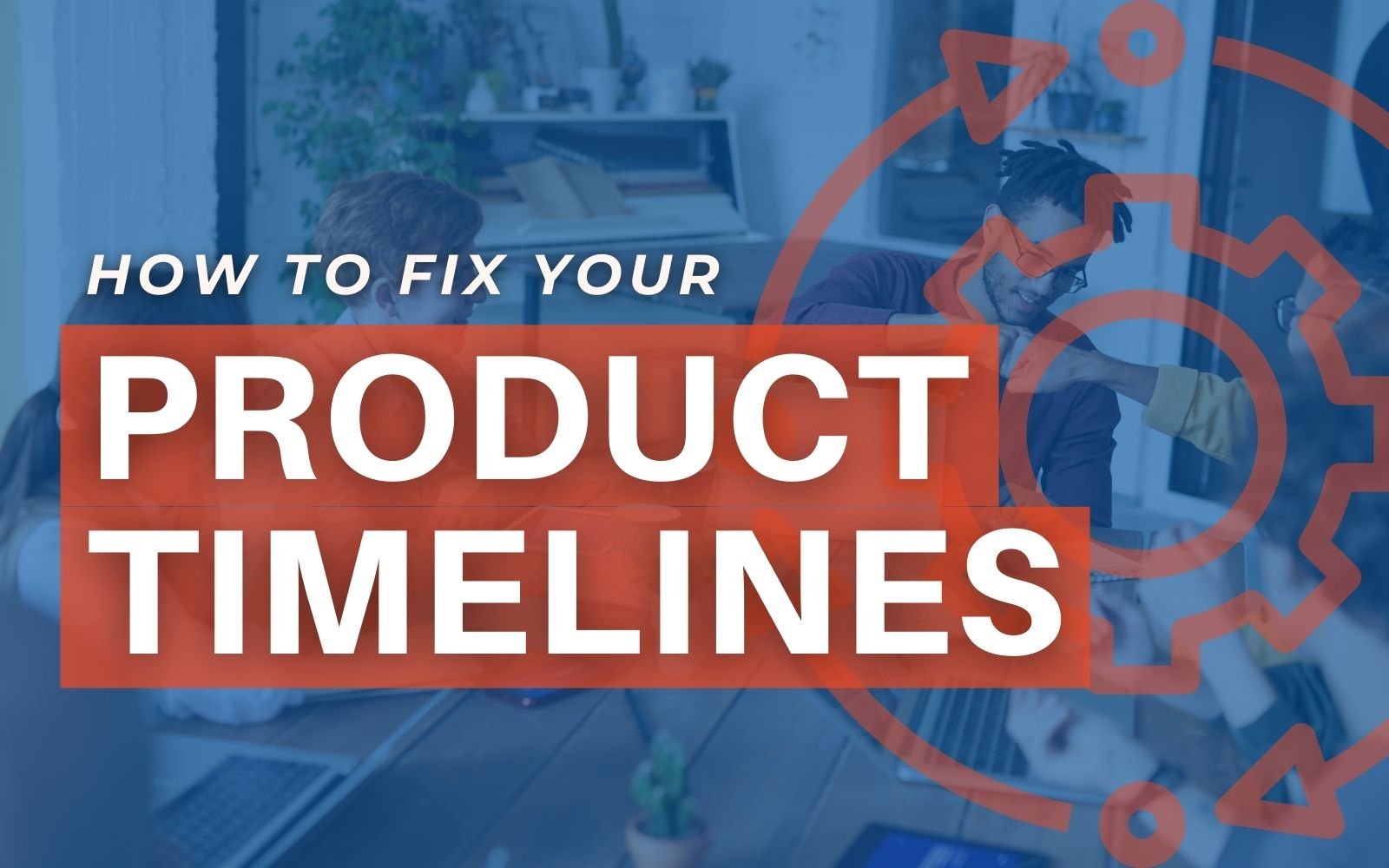 An Overview: How to Improve Product Engineering Timelines
Before we dive into the weeds of our core expediting principles, here's a high level view of how we help improve product engineering timelines:
Break benchmarks down into weekly deadlines

Pre-identify potential resources to help your team expedite learning curves

Invest in tech (or access to it) that saves you the most time



Start By Implementing Weekly Deadlines
If you're in a leadership role, you generally need to start creating your deadline at the highest level so that you know exactly when all the pieces need to come together. The challenge?
The weeds of a project require their own attentive planning to actually keep projects on track.
An engineering team that works on longer deadlines without as many pace-setting benchmarks is highly likely to miss their more significant deadlines.
Sometimes it's losing track of the pace that's needed in the day to day work. Other times, we can overestimate our ability to make up extra ground in crunch time. (Any Calvin & Hobbes fans here?)


Whatever the stumbling block, we have found ourselves that product engineering projects are best served by filling in the gaps between larger benchmarks with weekly deadlines.
Operating in weekly deadlines helps provide our projects with:
A consistent sense of urgency without the sense of panic

A tighter leash on opportunities for progress to fall behind

A faster chain of command for problem solving
By working in these shorter deadlines, we can pinpoint problems, solve them, and keep even the most complex engineering challenges on track over the lifespan of a project.

Pre-Scout Your Challenges to Prepare with Answers
Let's start by admitting something important: problems can appear without warning in the world of product engineering. No one purposefully steers into the shoal they can't see.
That being said, if you're a leader in a product business, part of your job is charting the route and assessing the risks. And no project is truly "risk free".
While much of the work at hand can be tailored to your team's strengths, there are usually segments of your project that will stretch your team's expertise and bandwidth.
Challenges that emerge along the way pose a much greater risk to your timeline than any other general sluggishness.
That's why it falls to the leaders of a team to anticipate the likely problems you suspect you'll encounter and begin assessing solutions.
I'll give you a few examples of potential challenges:
You're interested in utilizing a new plastic in an upcoming design that your team hasn't explored before.
You know you'll need to creatively reduce part counts in your design to meet your ROI goals.
Will a new design you're creating be manufacturing-ready?
Questions like these can set your project back without a ready solution, but with strong leadership, you can keep your project timelines on track. Pre-scout the path your product plans to take, and look for knowledge gaps that will limit your team's ability to meet their deadlines.
With the right support and resources, your product will stick to the tracks and arrive on-time in-station.
Invest in the Time-Saving Technology (or Access to It) for Product Engineering
It's an obvious statement to say that advances in technology have revolutionized the product business. Tasks that used to take a week now take days while some tasks that used to be impossible are now everyday after thoughts.
For more robust and better-funded teams, investing in the right technology can help to expedite critical processes, especially ones done repeatedly like prototyping.
One way we've been able to streamline our own process is that we prefer to use SolidCam for CNC programming, which integrates directly with SolidWorks to update our designs in real time and eliminate importing and exporting steps.
The result of using tools like this is more design time, less machine time. It puts our team in a much stronger position to turn out designs ahead of deadlines and accelerate the engineering process in a significant way.
What if we can't afford the newest engineering technology?
While most product businesses are leveraging some form of these advances in their workflows, it may be too expensive and cumbersome to stay up to date with the latest and greatest. And with the rate of change in tech, catching up may seem all but impossible.
Trying to keep up with the newest engineering technologies can:
Be unnecessarily expensive and constrain your profitability
Impose challenging learning curves on your team
Outweigh your ongoing needs versus for specific use cases
If you don't have the budget or bandwidth to in-house these resources, aim your investment at access to technology.
In addition to being far more financially accessible than ownership, you also eliminate the platform-specific learning curve you would have to navigate.
At Creative Mechanisms, we specialize in helping businesses create manufacturing-ready designs that beat timelines and minimize costs. If you'd like for us to perform a free review of your product, our team is here to help!