At Creative Mechanisms, we look to improve your company's product design and manufacturing by adhering to three pillars of our business. One of these pillars is speed, and it's one of the most essential parts of making sure your product reaches its full potential. To clarify, we are not suggesting that you rush through your development process. What we are saying, however, is that a slow development process results in inefficiencies and prevents your product from reaching its full potential.
When we offer solutions to our clients, what we aim to do is eliminate frustrations with long development processes. An element that cannot be overlooked in this process is the value of teamwork. Multiple people committed to a specific part of each task is more efficient than one employee taking on all of the responsibilities. More division of labor results in a quicker process and allows for more time to focus on other tasks.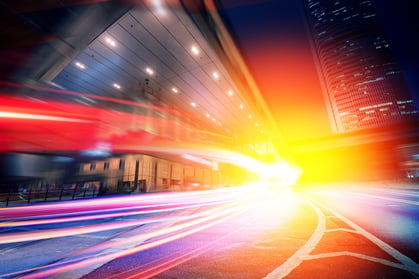 Despite the efficiency of teamwork, it is only effective if every member of your team has open and constant communication with each other. Poor communication is one of the most common culprits in slowing down the flow of the product development cycle. It is important for this reason to create a culture of openness and clarity where your team members are continually relaying critical information about the production steps to each other.
When you turn to Creative Mechanisms, we look to learn and understand your process and adapt our process to speed up product development time and get great products out to market quicker. Creative Mechanisms focuses on speed more than other product design firms do. Our goal is to improve the product development process to boost efficiency across the board. Here's what one satisfied client had to say about our services:
"Creative Mechanisms provided us with creative solutions to design problems on several new products. The team worked collaboratively with our team, designing, iterating, and prototyping to deliver on time, and on budget, the contracted work. They have a deep understanding of injection molded tooling and work to ensure the designs can be made successfully. Our company has worked with many design houses. Creative Mechanisms equal any of these in terms of knowledge, speed, and creative results."
If your company is looking to speed up the production process and see better results on the product development side of the business, the team at Creative Mechanisms is ready to help put you in the best position to succeed. Schedule an appointment with us today to get started.