Did you know that the first completely synthetic plastic ("Bakelite") was invented in New York in 1907 by Belgian chemist Leo Baekeland? Ever since then the popularity of plastics has exploded. Today there are thousands of different types of plastics with a wide range of applications. Here are four amazing things you can do with plastic:
Building Bridges:

There's a company called Axion that's building fairly large bridges out of a fully recycled composite plastic called STRUXTURE. As you might expect from a plastic bridge builder, the marketing pitch is that the bridges are "long-lasting, durable, and simply outperform traditional materials because they won't rust, splinter, crumble, rot, absorb moisture, or leach toxic chemicals into the environment." What you might not expect is that they withstand some pretty serious weight loads. Check out this image of a tank driving over one of the new bridges: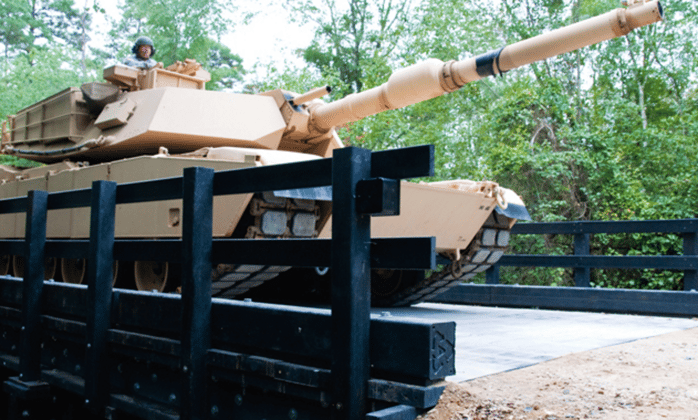 Image From Axion
Living Hinges:

One of the most amazing and yet simple devices made possible by plastics is the living hinge. Living hinge mechanisms made from polypropylene plastic allow you to open and close a number of bottles you use every day (ketchup, spices, toothpaste, even certain types of shampoo). They last virtually forever and do not require maintenance or repair because they only fail when subjected to unnatural conditions. There is no possibility of rust as you would have with metal hinges and the range of motion is much wider than with most other types of hinges. Most people think they can only be made during injection molding but the truth is that prototype living hinges can be made as well using a CNC machine. Want to learn more about living hinges? Read

here

.
New plastic technology like Poly(urea-urethane):

This plastic is popularly known as the "Terminator plastic" because of its ability to reheal. Truthfully though, we kind of think it's more accurate to call it

the "wolverine" plastic

after the popular X-Men character (otherwise known as Hugh Jackman). One of the most amazing potential applications of this technology is with paints. It is thought that traditional bitumen coatings for boats (that typically last 3-5 years before requiring repainting) could be replaced by self-healing polyurea elastomers that last 15-20 years.
Biodegradable Plastics:

An increased emphasis on recycling has come along with the expanded use of plastics and is likely to become ever more relevant as it takes most plastics several hundred years to biodegrade. But did you know there's a biodegradable bio-plastic called polylactic acid (

PLA

) that naturally decomposes in 6-24 months? PLA has interesting applications in medical devices, such as biodegradable pins used during major surgery that dissolve internally after a period of time. Learn everything you need to know about BIOPLASTICS.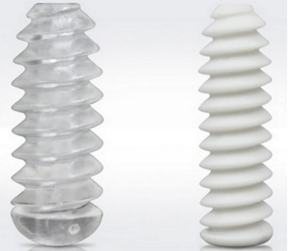 As evidenced above, plastics have certain characteristics that make them incredibly useful, resilient, and versatile. The examples above are just a tiny handful of the applications available to those with the vision and creativity to make awesome things happen. At Creative Mechanisms, we can help you turn your ideas into reality. Contact us today to see how!