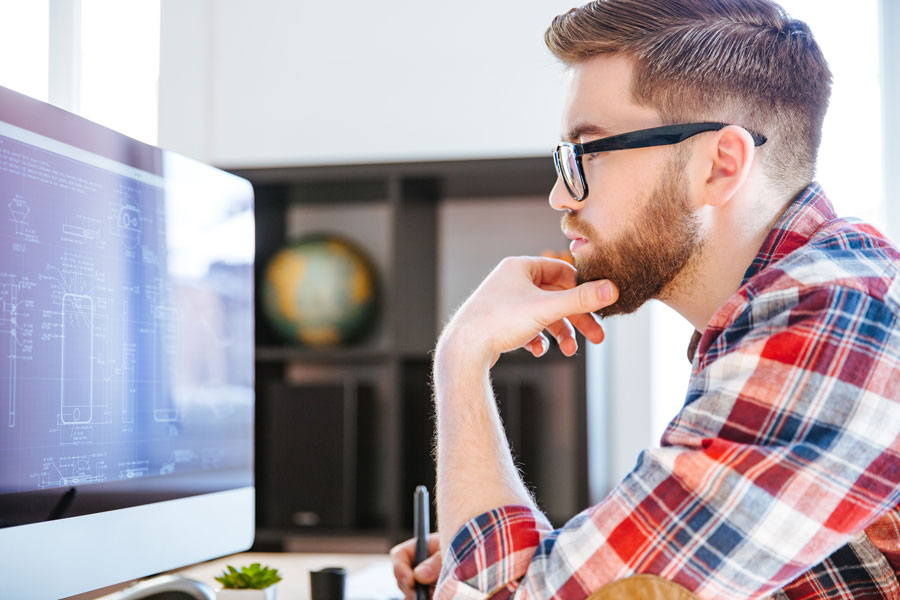 Recently I had a client come to me and ask for some help with a living hinge on a product they were creating. They said that the rest of the product was ready to go, they had Solidworks files that were engineered for manufacturing and they just needed some consulting on the living hinge area. The problem was that the files were in no way engineered for manufacturing. The product was not producible. This is not a unique story. We see this a lot. The client wasn't an engineer and had not real experience with injection molded product. How can a customer be sure that their engineering team really knows how to engineer a product for production?
What I have found is that most people hire an engineer based on cost. They have a concept that they want engineered and prototyped. They find an engineer that will create a 3D CAD file for them and print a prototype from that file. The assumption is that they are good to go. Unfortunately, most of the time that great price they got on the original engineering was only good for the 3d printed prototype. They need to spend additional dollars to take the 3D files to the next level. The sum of the two costs is usually higher than if they went with an engineering firm that would have incorporated the manufacturing for production from the very start. They lost time, money and got very frustrated over the whole experience.
How can this be avoided? Instead of price being the first consideration how about looking at experience as the primary criteria. Will the engineering firm allow you to speak to a manufacturer that they have worked with, about the level of input the engineering firm provides? Talk to the manufacturer about the quality of the hand off and the support after the hand off. In manufacturing there are always problems that arise. It's just part of the process. Having an engineering team that will provide support in troubleshooting those problems will be far more economical in the long run than a low cost in the beginning.
"We are manufacturing consumer goods designed by Creative Mechanisms every day in our factory. The designs were so well conceived, prototyped and tested that the transition from design to SOP went flawlessly. The Creative Mechanisms design team really understands how to translate ideas into an executable design for manufacturing. Many unnecessary manufacturing costs CAN be removed during the design process with the right design partner. Creative Mechanisms is that partner for our company.
Carl Welhener, Operations Manager, Harmony Systems & Service
Click here to learn more about Engineering for Manufacturing