One of the most underappreciated costs in mass manufacturing is assembly. Think about it for a second. Consider a situation where you run an injection mold cycle 1,000,000 times and output 2 different pieces per cycle. It takes time to connect the pieces to one another manually. In some instances manufacturers are able to automate the process. In others they're not - meaning that human labor is still necessary. That's why a lot of manufacturing happens in third world countries where the cost of labor is significantly lower than in the United States. Now imagine you have 30 different pieces to assemble as part of the same product. That's going to significantly increase the time and money required to produce the end result. The more complex your part design the less the assembly process can be automated and the more likely you are to invest significant time and money into achieving the end result. This drives up the price of your merchandise when it comes time to sell making you less competitive and less likely to avoid financial losses. This is why it is so important to emphasize design throughout the process: much of the financial story is written before the product ever goes into production.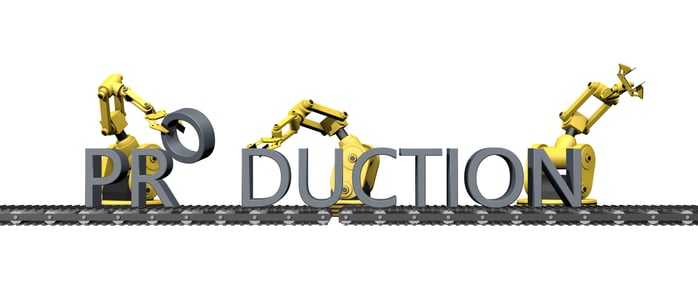 The technical term for the aforementioned concept is Design For Assembly (DFA). Besides simply minimizing total parts DFA principles emphasize considering things like part orientation and incorporating certain features that make pieces easier to grab, reorient, and connect together with other pieces. This has the effect of simplifying manual assembly processes or enabling machine automation to more effectively operate. Designers have always incorporated their own experience into part design for simplified assembly but in the late 1970s and early 1980s large manufacturers started to come out with formal processes to estimate assembly costs ahead of time and proactively incorporate insights into their design from the beginning. The idea was to provide a procedural feedback loop for designers such that they could incorporate tangible changes to part shape, dimensions, and/or the symmetry of a particular piece prior to assembly. Perhaps the most well known process for proactively monitoring DFA progress is the Assembly Evaluation Method (AEM) originally conceived of by Japanese company Hitachi.
Today AEM is incorporated in many ways into Computer Aided Design (CAD) software. Designers typically benefit from various built-in tools that automatically predict conflicts when it comes to assembly. Computer software that incorporates lessons learned from historical assembly processes and provides reasonable suggestions is an essential tool for 21st century design work. If your company is looking to produce a large volume of products make sure to invest in a design firm that is not only familiar with DFA principles but that makes the assembly process a priority during concept generation, product iteration, as well as production.