Getting a product to market can be notoriously difficult; it's a long process with plenty of potential obstacles. (Read about the consumer product development process here and here.) And if you're in the medical device industry, the process is even a little more difficult and involved. Let's take a look at some of the basic steps necessary to develop, produce, and get a medical device approved.
Design and engineering for medical devices - how to get to market
It is obvious that first and foremost you need to have an effective product. In the world of consumer products, that's the lion's share of the challenge. Not so in medical devices. In medical devices you need to thoroughly prove the efficacy of your device because, more so than most consumer electronics, people's lives often hang in the balance. The FDA takes a graduated approach to this risk depending on the nature of the product but in all cases the way you prove your device's efficacy is through documented testing. Your documentation is ultimately what will be approved or disapproved when it comes to bringing a device to market.
The FDA's general rule of thumb is that if it's not documented, it didn't happen. So for example, if you have a product whose stated purpose is to do "x," "y," and "z," how do you prove that it actually does that? Answer: documented testing. These engineering tests are called "protocols" and there are several major phases that involve them in the development process.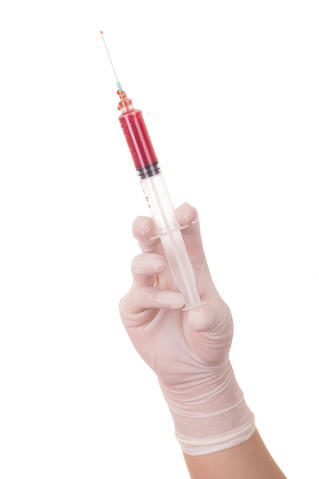 STEP 1: Design Development. Design development starts by creating a prototype. All new devices are ultimately prototypes when they are in the development phase (before being transferred to manufacturing). That said, there are often also a number of component parts within a prototype device that qualify as "prototypes." Generally any new device or component that is not a current off the shelf (COTS) part must first be prototyped. The amount of time the design and engineering process takes depends on how complicated your device is, how experienced your engineering team is, and how well your personnel function as a team. Some devices may have hundreds or thousands of parts (both custom and COTS), printed circuit board assemblies (PCBAs), and a whole host of software to go along with them. Others may be composed of only a few mechanical pieces (for example, a medical stent). Development may take less than a year or an entire decade. It depends entirely on the specifics of your project.
STEP 2: Design Verification. Once your team has developed a working prototype the process moves into what is known as "design verification." Verification is like it sounds: verifying that the design functions as intended. The process involves making sure that the device as a whole and the individual components and sub-assemblies achieve the desired results (engineering outputs). This is done by writing detailed test protocols and then evaluating your machine's performance against them. An important part of the verification process is the traceability matrix. The traceability matrix is a table that ties different aspects of the design to the different tests that have been run to verify it. Think of it like an index for all of the testing and risk documentation related to your medical device. Development of a traceability matrix is the way in which you keep track of all the verification work done during the design development process.
STEP 3: Conduct Risk Analysis. Every device has its points of failure (things that can go wrong and potential consequences in the event something does actually go wrong). Risk analysis centers on identifying the potential negative outcomes and putting in place controls that mitigate the consequences. One of the most structured and widely accepted methodologies for assessing and managing risk is the Failure Modes and Effects Analysis (FMEA). FMEA is typically run for two different things: first, the design itself, and second, the process for manufacturing the device. Here are the basics but if you want to read all about FMEA you can do so here.
dFMEA:

The "d" stands for "design." Design Failure Modes and Effects Analysis (dFMEA) is the process of evaluating components, subassemblies, and the larger assembly to identify places where things could go wrong. The idea is to assume things will go wrong, to see what would be the logical sequence of events were failures to happen, to classify the magnitude of the consequences, and to mitigate them when they are particularly negative.
pFMEA:

The "p" stands for "process." Process Failure Modes and Effects Analysis (pFMEA) is the process of evaluating the manufacturing procedures and the human beings and/or machines conducting them so as to identify where things could go wrong.
Control Plan:

The control plan is really your mitigation plan. Controls are the various procedures, redundancies, warning signals, and back-ups engineers put in place to mitigate risks that have been identified.
STEP 4: Develop The Device Master Record (DMR). The device master record is a controlled document that tells you everything you need to know about your medical device. It is the collection of part drawings, the various bills of material (BOMs), the manufacturing process flow diagram which typically calls out all of the procedures used for building the device, and the record of testing (verification and validation documentation) that together proves the efficacy of your design. If the FDA is going to audit your device the first place they go is to your DMR (or DMR index).
STEP 5: 510k Submission. Once the device has been fully vetted it is ready for submission to the FDA. This is what all of your hard product development work is leading to. For more on this process read here.
STEP 6: Design Transfer. After successfully vetting your design with the regulatory agencies you will transfer your product to manufacturing. Major portions of your manufacturing process will have been vetted along with the device itself. These include major items like validation and verification (Facilities and Utilities IQ/OQ, Equipment IQ/OQ/PPQ, Process OQ/PPQ, and Test Method Validation) Read our Design for Manufacturing & Manufacturing Process Improvement blog.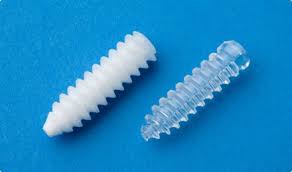 Now you're ready to …
Start Production And Update The Design History File (DHF) As The Device Is Built. The Design History File (DHF) is a formal document created for each medical device. The DHF is a collection of the various records generated in the actual production process. If you need to know something about a specific device's history then the DHF is where you go. The DHF can be physical in the case of paper records or digital in the case of electronic records (or some combination of the two). It is the master repository to find information about the specific serial numbered device.
Creative Mechanisms is the design and engineering firm that can help you get your medical device to market
Over the years, we have been able to help clients from all industries bring their ideas from concept to reality. The development process - whether for consumer products or medical devices - is greatly benefitted by previous experience and breadth of knowledge. This is something Creative Mechanisms offers, and we also distinguish ourselves through work ethic, creative capability, and excellent communication with our clients throughout a project. We are great at working on a timeline, and have earned the repeat business of multiple customers. Here are some examples (click here for more):
"

Creative Mechanisms helped engineer several products for me always on time and on budget. In every project, Tony and his team always made our product significantly better through smart suggestions and clever approaches to design." Jeffrey Slater, Nomacorc

"

Tony is an exemplary account manager who maintains a laser-like focus on customer service and satisfaction. At the same time, he provides a creative work atmosphere for his associates, where great ideas are grown and rewarded." Tom Haag, Novartis Pharmaceuticals
Our team is eager to help you design, engineer, and prototype your concept. Please reach out to us today, or visit our Resources section, where you'll find an informative blog, a Return on Investment calculator, and more. We also offer classes if you're interested in furthering your professional knowledge of plastics, manufacturing, or are curious about the inventor/entrepreneur track (click the banner below). Thank you for reading!