In parts 1 and 2 of this series, which can be found here and here, respectively, we introduced compliant mechanisms, explained what they are, and described how they can be useful. To recap: compliant mechanisms are mechanisms that use pliable and non-rigid parts in such a way that these features are advantageous to the design, which is when a design requires movement that rigid parts don't normally allow. We also expanded on their advantages and limitations.
In this installment, we are going to investigate a very important application of compliant mechanisms, known as lamina emergent mechanisms, or LEMs for short. A lamina emergent mechanism is a type of compliant mechanism fabricated from flat planar materials (the lamina), with motion created from the fabrication plane. As a compliant mechanism, it is usually monolithic, which means it is made of a single material without joints or fasteners; it utilizes the deflection of flexible parts to create the required movements. An LEM in its initial stage is flat like a sheet and unfolds to simulate movement by the interaction at the seams – which are essentially living hinges – fabricated into the material. It is much like Origami except that the purpose is not for art or amusement but rather for practical applications. One of the greatest advantages of LEMs lies in their ability to simulate intricate mechanical tasks through simple topology. Compliant mechanisms in general and lamina emergent mechanisms in particular have advantages that are intrinsic to their nature and some that are indirect from their potential applications.
A few of these advantages are outlined below:
Compactness
This is the first feature of LEMs that is readily noticeable. Looking at figure 1 below, you can see right away that a flat surface unfolds into a seemingly bigger, much more elaborate and robust mechanism. Once an LEM has unfolded, it can return to its flat stage, ready to be recalled for use. This offers great design possibilities, including the saving of space, which is especially important in this age when people want things that can do more but take up less space.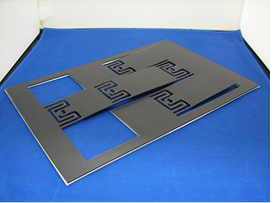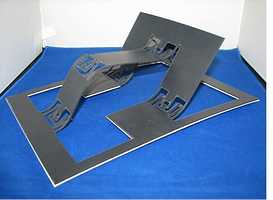 Figure 1: A lamina emergent mechanism at rest (left) and being flexed (right).
Ease of Manufacture
Typically, LEMs are manufactured from planar layers of material (sheets), which allows for relatively simple manufacturing techniques, including stamping, laser cutting, water jet cutting, plasma cutting, and electrical discharge machining. Some of these manufacturing methods are especially suitable for large scale production.
Cost Savings
Because materials in sheet form can be used straight away to manufacture LEMs, a large selection of high quality and low cost materials will lead to significant cost reductions, especially over large scale productions. Most of the fabrication methods required for LEMs are simple and cheap, as long as they reach the production stage and are in a large scale. Due to the single piece nature of LEMs, the usual cost associated with part assembly is absent. Furthermore, the costs associated with handling and transporting these devices is greatly reduced due to their flat, compact, initial stage.
Ease of Prototyping
LEMs are relatively easy to prototype and there is no loss of functionality if the prototyping is done in a reduced scale. This enables designers to experiment very thoroughly and extensively with different ideas and iterations before reaching a final design. One does not even necessarily need to use the same material for prototyping as one would use for the actual product, which can mean a significant cost reduction in the research stages.
Elimination of Excessive Parts and Joints
Virtually all LEMs are constructed from a single piece of material. There is a great advantage in this characteristic of LEMs because, like compliant mechanisms in general, fewer parts and joints mean fewer possibilities for errors due to backlash from various parts/joints interacting with each other. There is also a great reduction in wear and friction due to the lack of parts impacting on each other.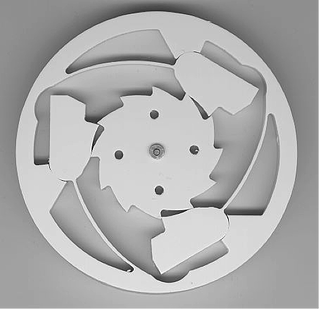 Figure 2. LEM with only a single material type used and minimized joints/fasteners. Courtesy of the Compliant Mechanisms Research Group (CMR) at Brigham Young University.
Lamina emergent mechanisms are not all positives; they also pose some challenges if they are going to be used. Most of these challenges are the same as those posed by compliant mechanisms in general and there will be no need to repeat them here. However, the extremely complicated nature of the design of LEMs is worthy of mention. LEMs are notoriously difficult to design because of the less predictable behavior of the materials and non-linear equations to map out the movements are difficult to come up with and thus the whole design process is not easy.
Thank you for reading our series on compliant mechanisms.
Click here to learn more about mechanisms.
or click on the picture below to learn about how we can help