In part 1 of this series, we recapped what mechanisms are in general and touched upon compliant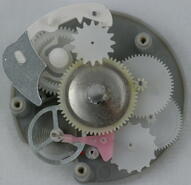 mechanisms specifically. We offered examples of some the advantages of using compliant mechanisms versus other mechanisms, and now we will continue by taking a look at some of the disadvantages and challenges you'll face if you chose to use a compliant mechanism.
First, let's redefine a compliant mechanism: A compliant mechanism is different from all mechanisms in that they are not rigid and don't use rigid parts like other mechanisms. As the name implies, compliant mechanisms are pliable instead.
Disadvantages/Challenges of Compliant Mechanisms
Despite all the advantages we discussed about using compliant mechanisms, there is a flip side. The disadvantages make the use of compliant mechanisms a bad idea in some applications. In a situation such as this, one would have to decide if it is worth continuing with the use of a compliant mechanism or to switch to a rigid mechanism.
Here are some of the challenges faced in the use of compliant mechanisms:
Design Complexities
Compliant mechanisms require a great deal of knowledge if they are to be designed properly. Not only is it necessary to learn, master, and predict the deflection of flexible parts, one must also be sound in various methods of mechanism analysis. Furthermore, knowing how to combine these two areas of knowledge in such a way that one can understand the interaction of the two in complex situations and adapt designs to meet very complex requirements is a must. Unlike other mechanisms, the parts in a compliant mechanism undergo large deformation, and equations that assume rigidity are no longer usable in a compliant mechanism's design. Other, far more complex equations that take into account the large deflections that occur in compliant mechanisms must be used. In the past, some compliant mechanism designs were trial and error because of the complexities involved, and even these designs were basic and nowhere near as complex as the designs that can be found today. Today, we have very powerful software, enabling us to manipulate designs much more easily than before. It is still, however, a significantly more technical endeavor than when dealing with rigid-body mechanisms.
Energy Retention
Typically, compliant mechanisms have the ability to store energy like springs, releasing that energy in a predetermined fashion. This is usually an advantage, as it eliminates or reduces the reliance of spring mechanisms. However, there are some cases where this feature is a disadvantage because it means that when the objective is to transmit energy from one end to another, the energy that is stored within the mechanism translates into a reduction of the energy from the output versus the input. Technically speaking, that means that the efficiency of the mechanism is reduced and directly proportional to the amount of energy stored within the mechanism.
Fatigue Tolerance
Compliant mechanisms, unlike their rigid-body counterparts, are typically loaded cyclically. Because of this, it is very important to take into consideration the fatigue life of the parts that constitute the compliant mechanism. This ensures that failure does not occur within the design parameters and that the purpose of the design can be achieved.
Strength Limitations
The materials used for compliant mechanisms require an ability to deform and return to their original shape – that is, they must have elasticity. Elastic materials, however, are generally not the strongest of materials, which means that when strength is a major requirement, compliant mechanisms may fall short. These challenges and/or disadvantages may be worked around by greater time spent during design, more research into compliant materials, strengthening materials without compromising too much of the elastic properties, etc. However, it is imperative that all factors are considered before a mechanism type is chosen or discarded. Sometimes, it may be wise to count one's losses and go with a simpler choice than to spend excess time and money trying to perfect an ideal design with a less than ideal mechanism. At other times, what may seem like a wild goose chase at first may pay off tremendously at the end.
There is more to learn about compliant mechanisms, so be sure to come back and read Part 3 of our series.
To read about mechanisms design process click on the picture below