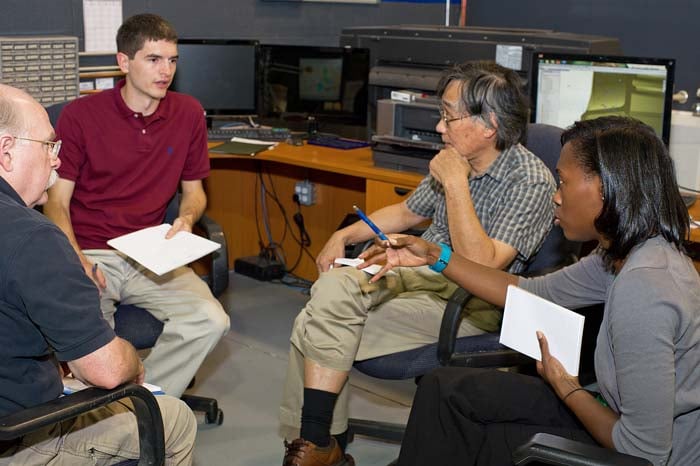 Working at a product development service company confers the pleasure of a variety of projects. Being industry agnostic, Creative Mechanisms see a huge range of different projects. The work is never boring. Despite the project variety, we start each job the same way.
We begin almost every job with what we call a "Concept Brainstorming Session." This session delivers a "Brainstorming Concept Package." In that process:
The client presents their problem to our team.
Our team meets as a group to discuss the problem.
Our team builds a list of questions and posts them on the project's Basecamp website (portal).
The client provides answers through the portal, a phone call, or meeting.
The team meets again to review the answers and discuss solutions to the problem.
Selected team members receive individual research tasks.
After a dynamic flow of short team meetings, individual work begins. We have no specific schedules or number of team meetings. The progress of the work determines how often the group meets. Our U-shaped seating configuration allows the team to call meetings quickly. Everybody spins their chairs around for a few minutes of team discussion and then resumes their individual work. This occurs as needed throughout the day on every project.
The concepts resulting from of these sessions area usually represented in rough SolidWorks® models.
The SolidWorks® models are arranged in a PowerPoint presentation for explanation.
The team holds a GoToMeeting web-based conference with the client to present our concepts, also known as the Brainstorming Concept Package.
During the web conference, the client usually selects one or more concepts to be engineered and prototyped. Because the Brainstorming Concept Packages are so thorough, many companies only use us for that service. Some industries' products do not fit our development and prototyping services, but they have a mechanism problem in a certain area with which they need help. So, they use this process to solve that problem. They then proceed with development internally.
A Brainstorming Concept Package starts at $5,000 and goes up from there depending on the complexity of the problem and the number of concepts expected to be generated.
The following pages show a sample Concept Brainstorming Package that we put together to demonstrate a typical $5,000 package. The sample shows living hinged products or examples that we have developed on our own to show capability. Nondisclosure agreements cover much of our work, so examples demonstrate the detail level and quantities of concepts of a typical $5,000 package, not a specific client's project.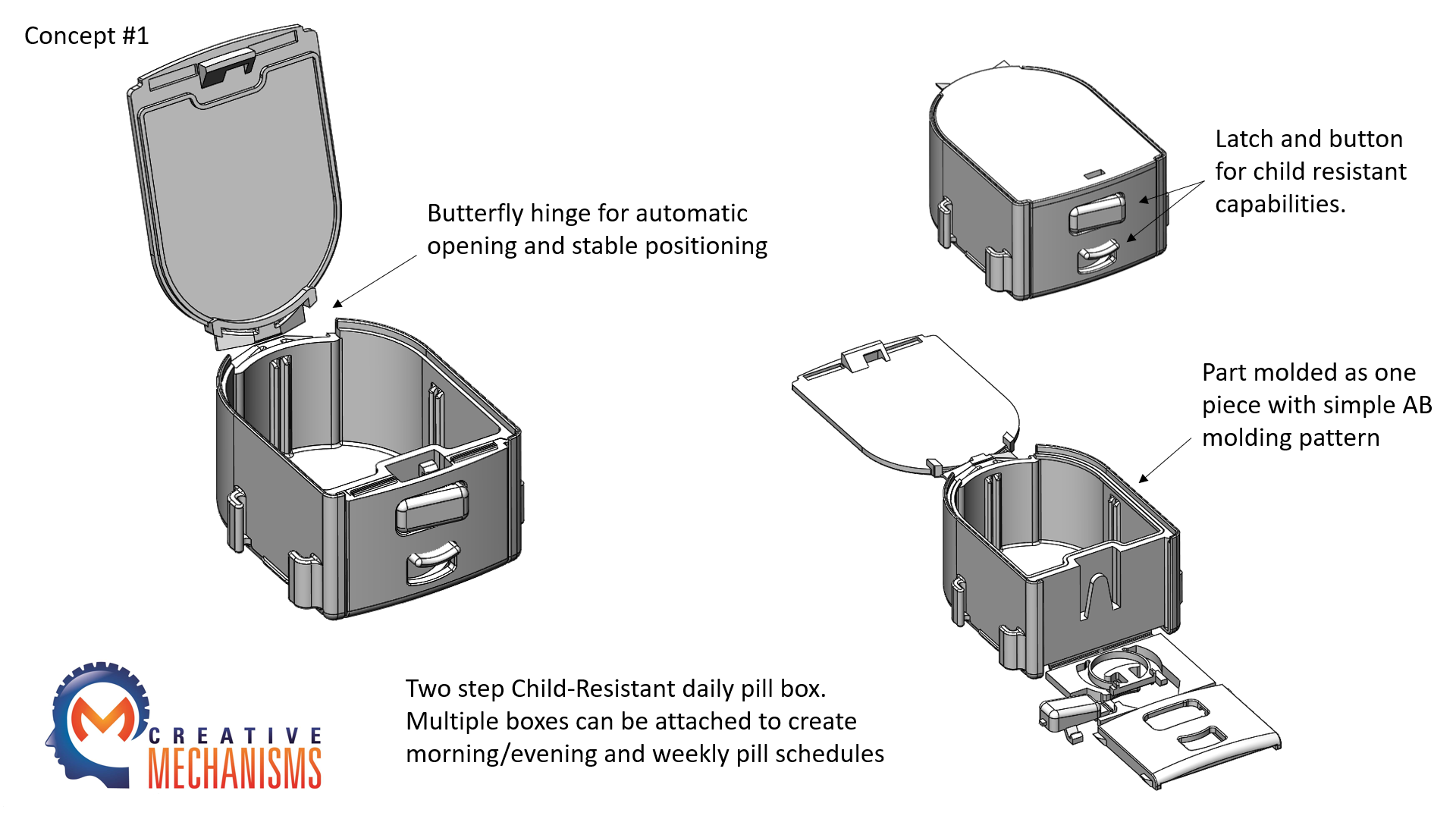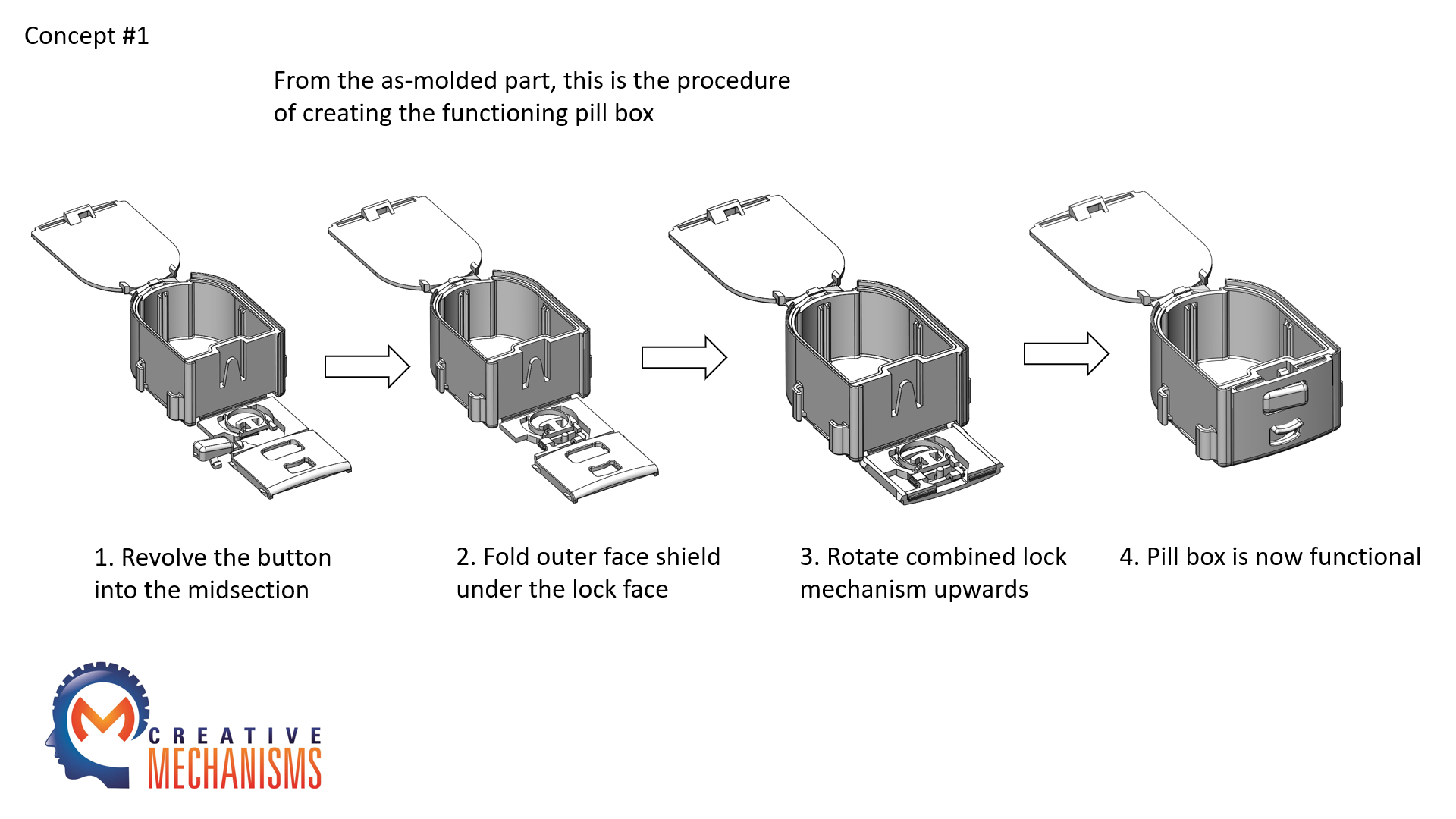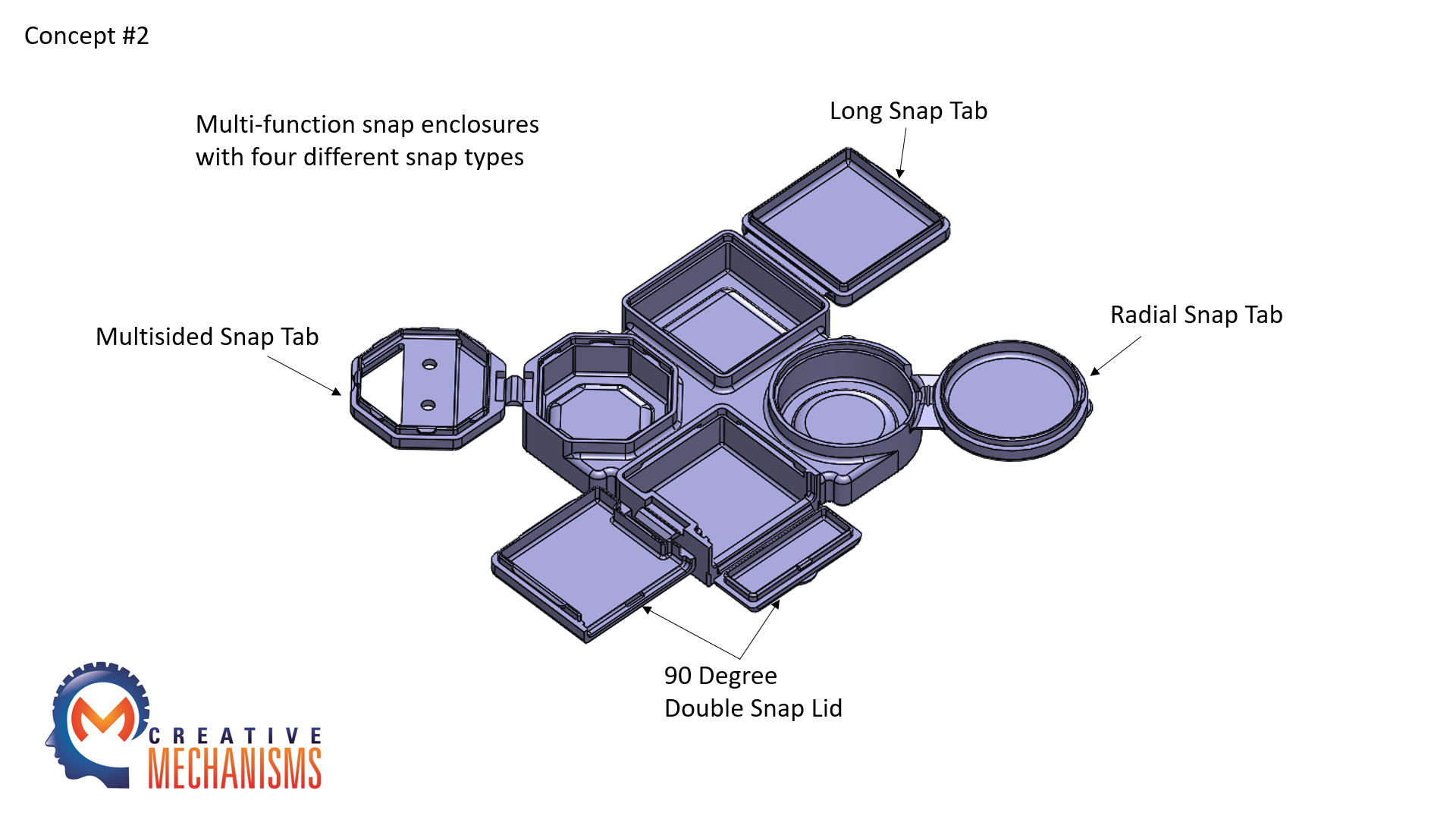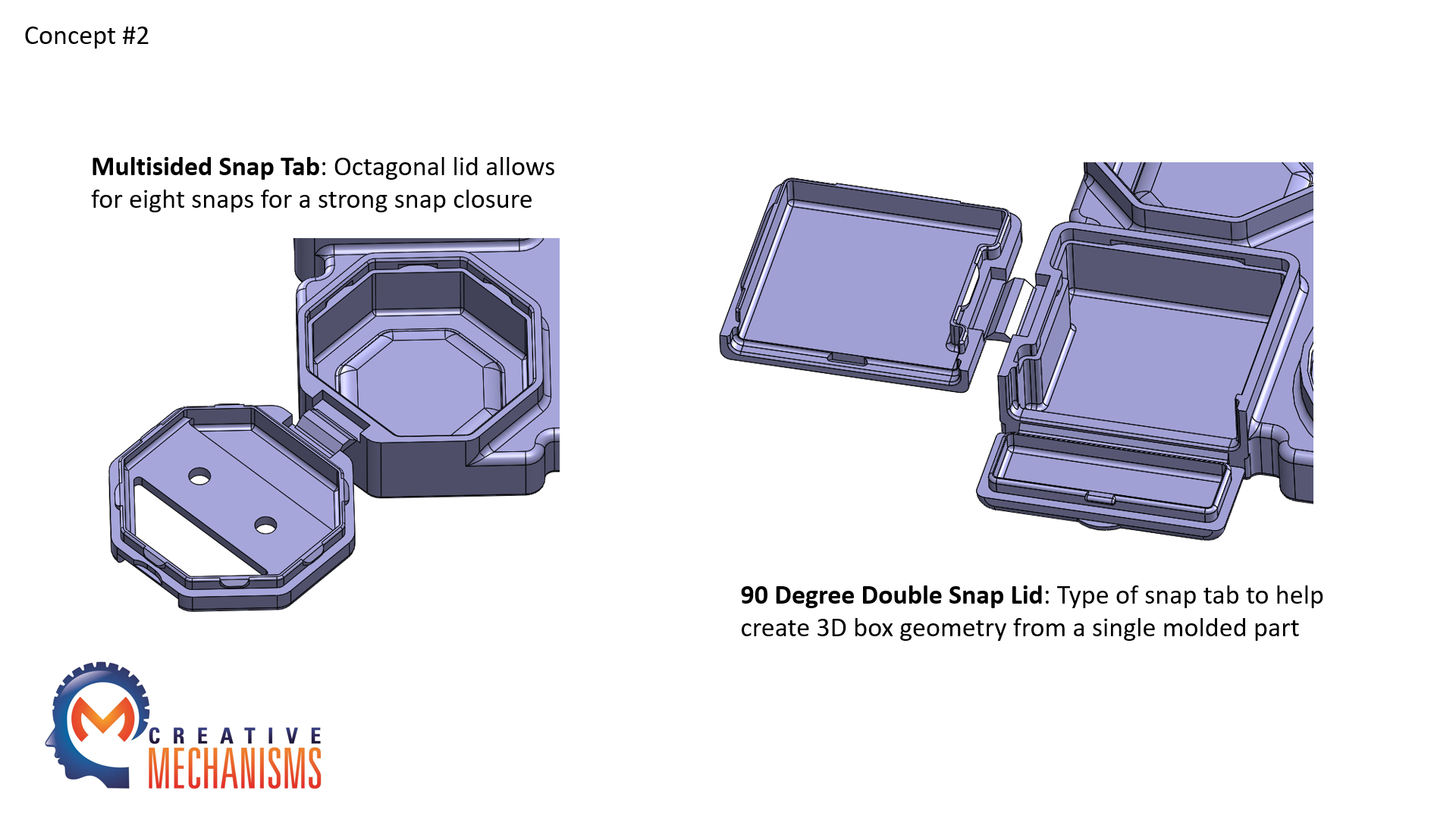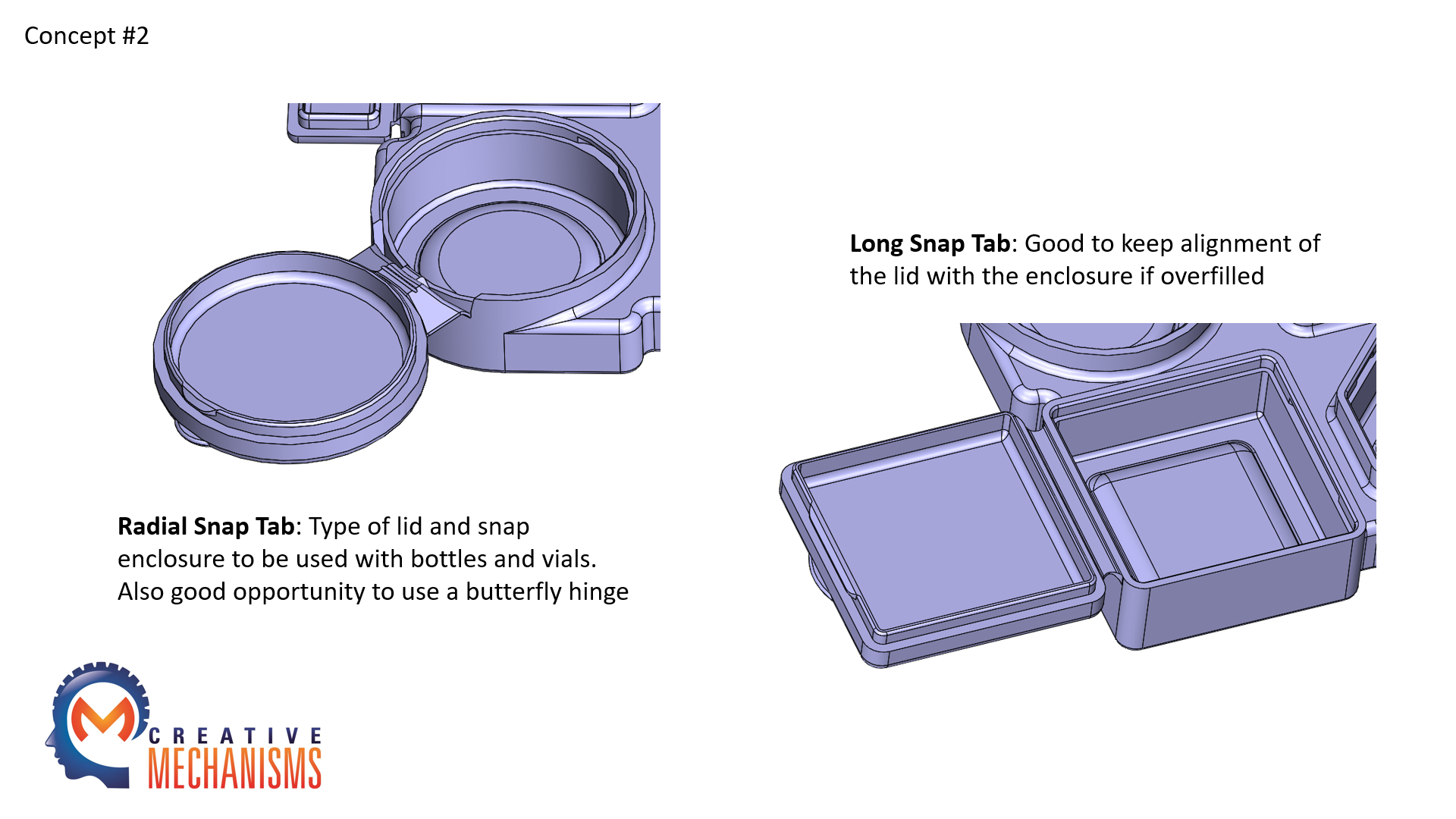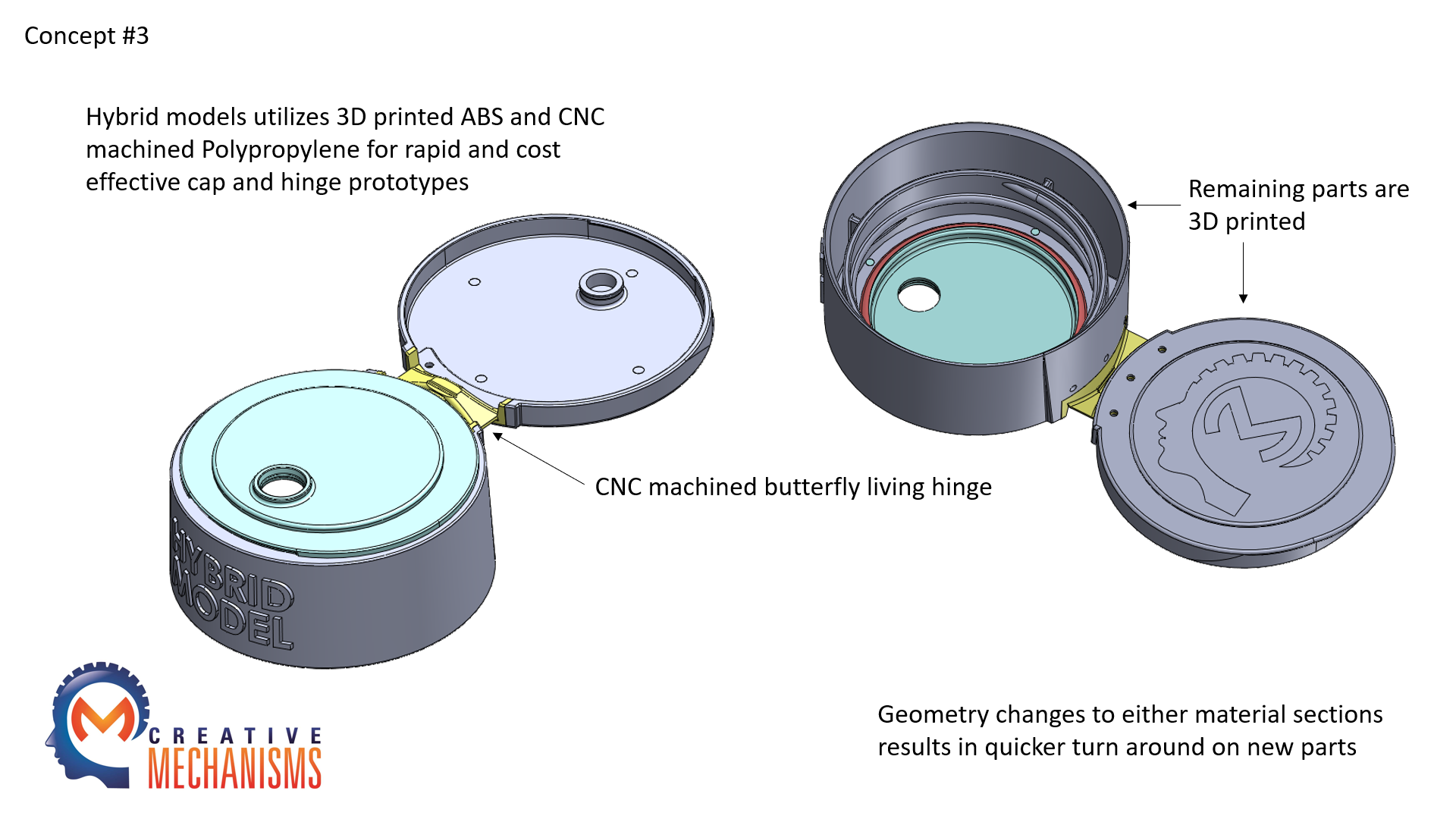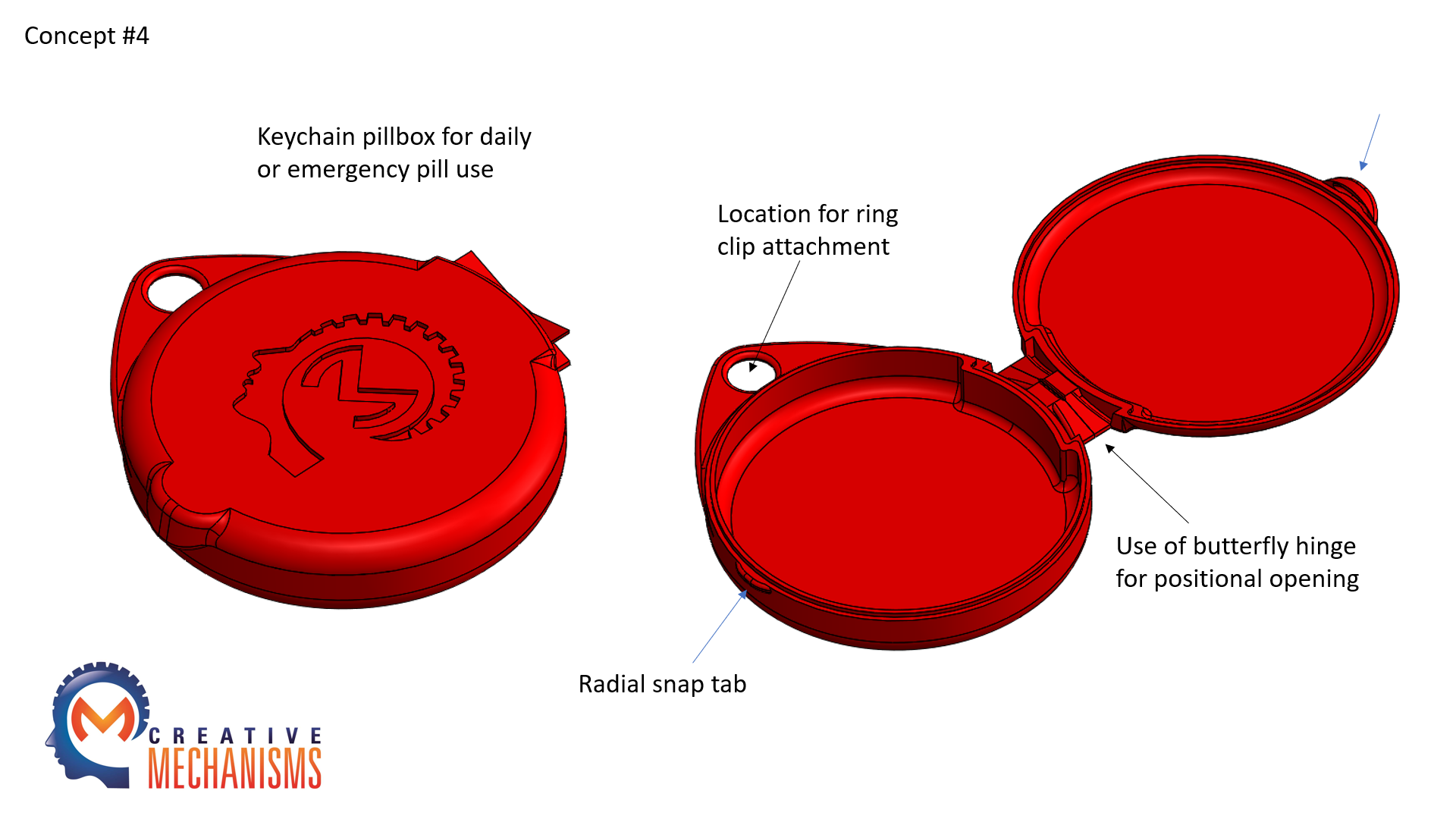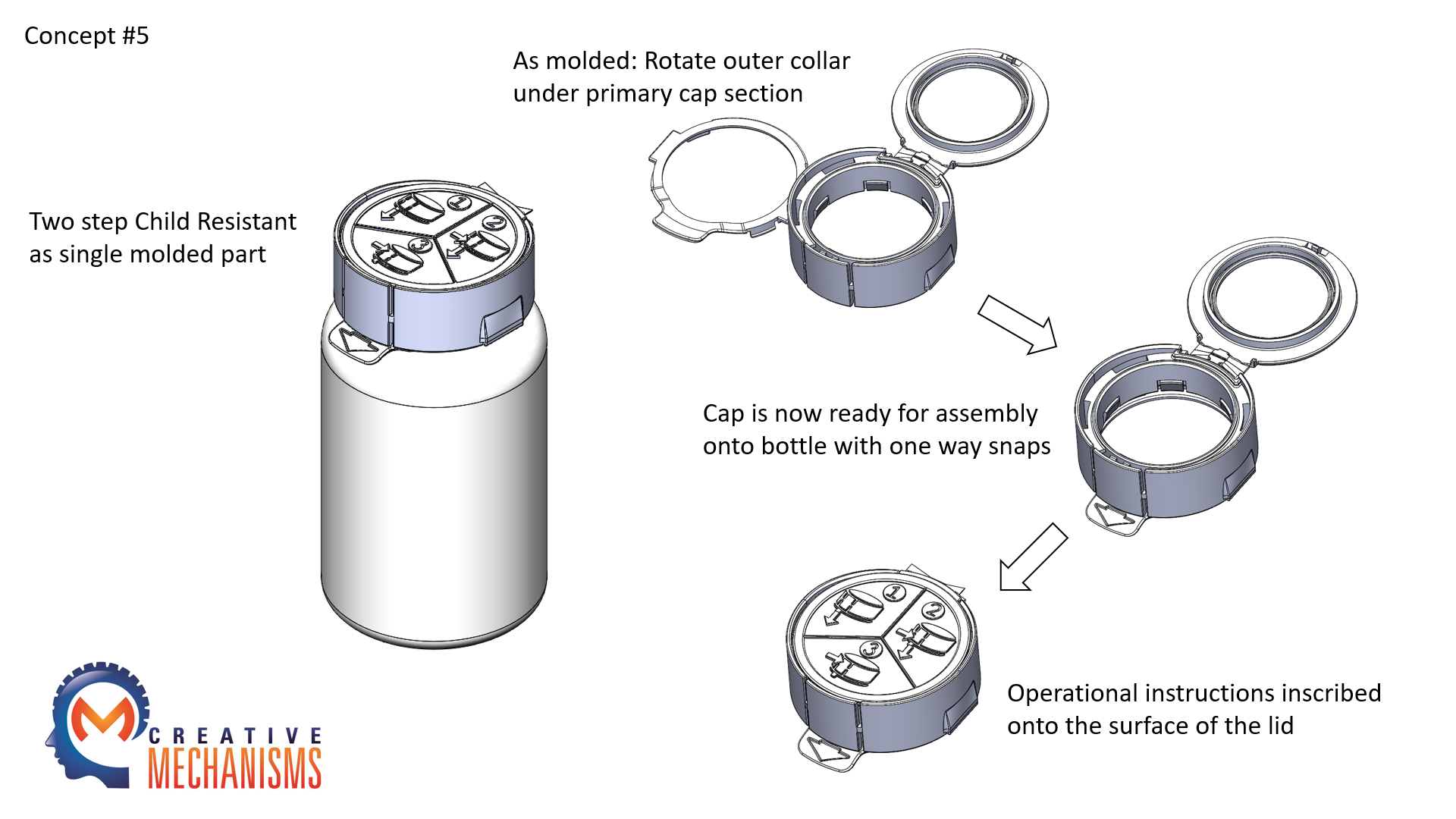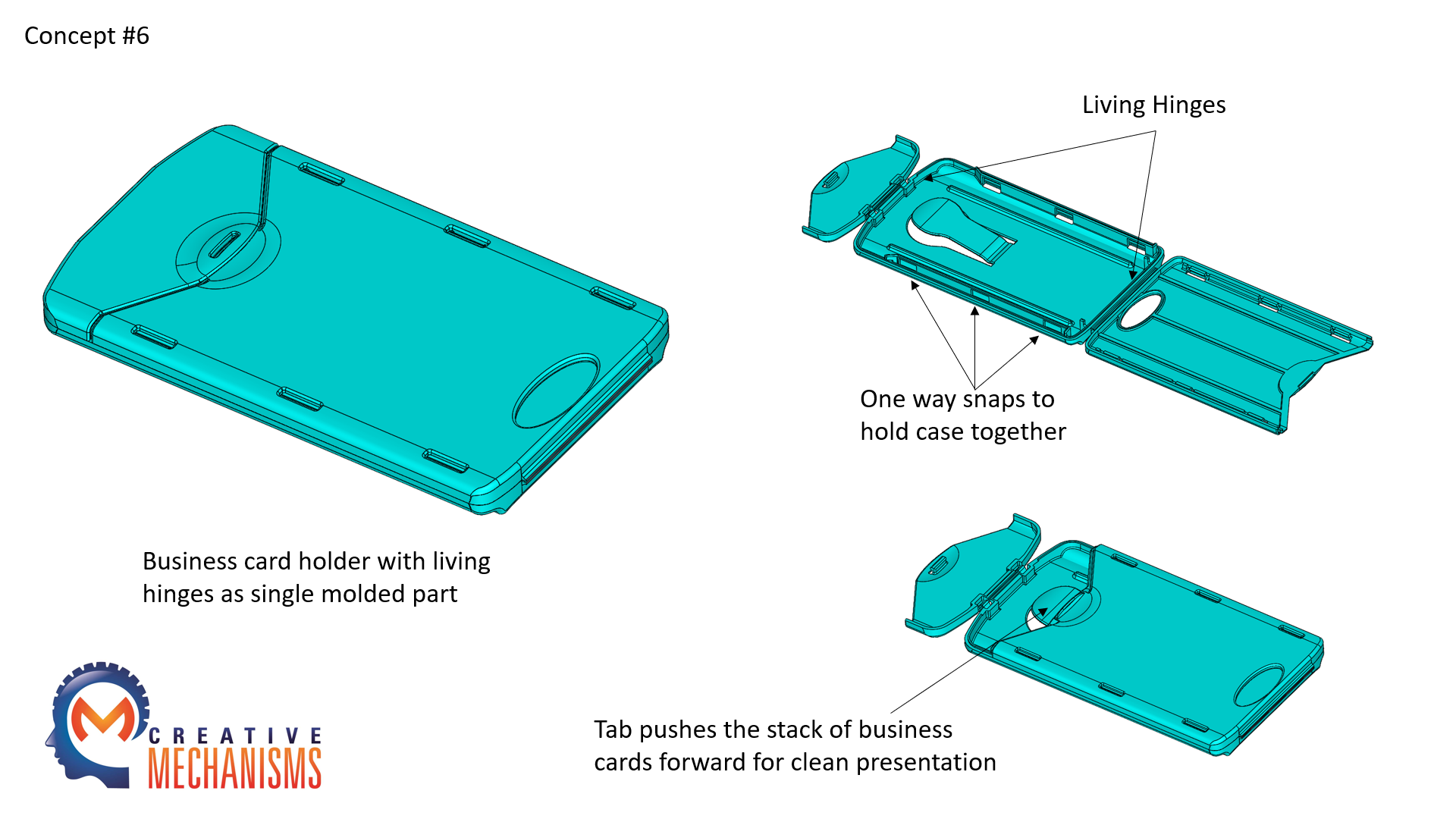 To learn more about innovations click here