It takes two disciplines to turn an idea into a successful product on the market: Sales/Marketing and Product Development. The more these two sides collaborate - both internally and with each other - the more likely your product is to succeed.
Product Development is responsible for the ideation, design, engineering and manufacturing of the product. The key to a successful process revolves entirely around the team that is assembled to complete the process.
Most efforts revolve around three goals:
Create an innovative product.
Have the best design at the lowest cost possible
Complete development as fast as possible.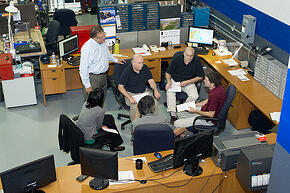 The different phases of the product development process usually require different personnel. They might include outside vendors or internal personnel. The hard part in coordinating these teams is to get them all involved at the right time.
For example, knowing when to bring in the tooling engineers on a design in the early phases can be a huge benefit, but being able to identify the right time is key. If you bring someone in too early, it can just be a waste of time for everyone involved and that works against your goal.
If you bring them in at the proper time you not only benefit by saving time incorporating their input early on, but you also get them thinking early about what they have to do to get ready for their portion of the project. This can significantly help shorten the total time frame. As a project shifts from, say, design to engineering, there is often a period of introduction, planning and absorbing during which the project isn't really moving forward. These transitions periods - and there are several in the process - can be minimized if the different teams have a good collaboration history and can work together for a period before the handoff happens.
Sales and Marketing needs to be involved in all phases as well. You can design the greatest product in the world, but if you cannot sell it, what is it worth? It is far easier to sell a product that you know inside and out, and in which you really believe. Early involvement of Sales/Marketing creates buy-in and product knowledge. It also helps develop a better product, and that pays off for everyone.
All team members need to set aside their egos and agendas, and align themselves to common goals. This is easier said than done, but if you look for this sort of attitude when selecting your vendors, you will enjoy better products, lower costs and faster timelines.