One of the highlights of working at Creative Mechanisms is the diversity of projects we are presented with throughout each year. In contemplating at length about the way in which we choose our projects, I have come to the realization that what fuels our passion is the process, not the industry. We develop product through a process that has evolved through discovering and nurturing what works best for our team. Although we work primarily in plastics and mainly develop consumer products, neither is a determining factor. What matters most is whether the ideal development path fits within our process and if the product will ultimately benefit from our involvement.
This concept was put in to action when we were recently approached by an accessory company called BeltEnvy. Owner/Designer Jackie Arch and Co-Designer Nicole Potnick were on the hunt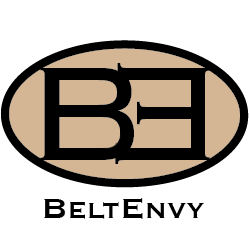 for a "Made in America" company that could bring their cuff bracelet designs to fruition. When we were first approached by BeltEnvy we weren't quite sure if it would be a good fit for us. As we examined the objective and discussed our approach, we determined that it fit into our process very well. A bonus with this particular project, and to the benefit of this blog, is the fact that we are working with a product currently on the market. We typically work for large Consumer product and/or medical companies with product in development that we cannot discuss. For us it is a rarity that we can discuss and show a product while it is being developed. The fact that it is not a project that we are typically associated with is what makes it the perfect example of how we work and develop products regardless of their type. It demonstrates our philosophy of "process, not industry" Thanks to Jackie Arch and BeltEnvy for allowing us to document the development of their product and share that documentation with you in real time.
When Jackie and her co-designer Nicole came to speak with us about their cuff bracelet design, they were currently using a traditional acrylic manufacturing process to have it made. That process included: cutting out acrylic blanks, cutting a bevel on the sides, polishing and flaming the sides to be clear, printing on the acrylic, then heating and hand-forming it around a mandrel. This was not producing consistent results and Jackie knew that she needed to find a new company and a better process. When we looked at the product, we automatically knew that we did not want to get involved using traditional acrylic techniques. We envisioned a new creative mechanism that could remove hand labor and provide the consistency necessary to meet Jackie's approval.
The team gathered together for a brainstorming session and we came up with concept for a mechanism that we felt was strong enough to sketch and present to Jackie. After she was on board, we had several components to resolve before we could actually start building the machine. First we needed to eliminate all handwork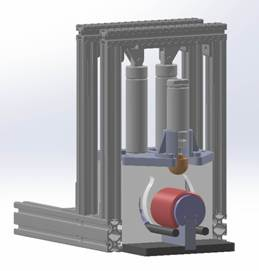 and the multiple steps involved with acquiring quality blank acrylic pieces. Using our CNC machine we developed a process of cutting blanks, adding the bevel and polishing the plastic all in one step. Once we had the blanks coming off the machine ready to print on, we next had to look at the bending process. The proposed conceptual mechanism would take time to build and in the interim we wanted to bend pieces so we could learn how the plastic behaved. We designed a tool that could be built quickly to allow us test our concept and see if another style of machine would better suited for the project. We built the device and bent several pieces of acrylic, which provided us with critical information that we needed. The result was that using a machine like the one we proposed to build would provide us with the desired consistency. We also uncovered several issues that would need to be addressed moving forward, but ultimately we were satisfied that the original concept was the still the preferred direction. Armed with our first arsenal of information, we were ready conquer the cuff bracelet machine.
Please stay tuned for our future blogs and we will show you how the project progresses. Whether we are engineering a medical product, making prototypes for a consumer product, or making a creative mechanism to manufacture jewelry, here at Creative Mechanism, Inc. we focus on the process and not the industry.
Let us know if there is something we can do for you.