Senior design. A project intended to be the precipice and culmination of an engineer's undergraduate studies. A project I had been excited about since before my freshman year. A project that crashed and burned in front of my very eyes as a result of the team dynamic.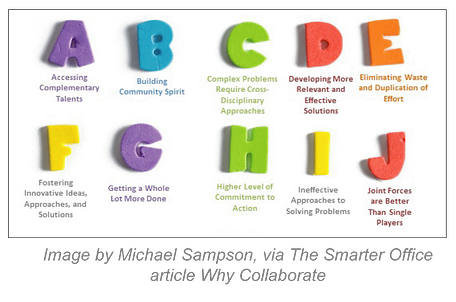 We've all seen it happen. Great projects that fall prey to dysfunctional teams.
I find it interesting just how large an impact team dynamics play on a project's outcome but how easily it's overlooked at the outset. As adults we're expected to just play nice and get it done. But it's not always that simple.
One of the things that make my job a joy is our team dynamic. As the new kid in town, undoubtedly I have a lot to learn. Nevertheless, from the very beginning the guys have been open to learning from me as well. The respect shown for each other's talents and knowledge is empowering. It fosters an open exchange of ideas and removes the fear in asking for help. In turn we are able to get (amazing) things done.
With ever approaching deadlines and tight turnarounds it's hard to set aside time to really craft a team. But the next time you have to put one together try. It will make all the difference in the end.


Do you have a knack for putting together great teams? Have you experienced the benefits of an effective team first hand? Please share your tips, tricks and stories.