Unity is the world's leading platform for creating and operating interactive, real-time 3D (RT3D) content. Creators, ranging from game developers and architects to automotive designers, filmmakers, and more, use Unity to make their creations come to life.
In their commitment to innovation, they have developed tools to integrate industrial CAD software with their industry-leading 3D platform. They wanted to build a project that could showcase the power of these tools.

This new project had a specific goal: rendering pre-existing CAD designs into lifelike, immersive digital twins, including detailed animations that allow designers to explore and interact with a physical object as if it was right in front of them.
Video Credits:
This new resource would allow designers and engineers to showcase their designs in new, compelling ways, including allowing designs to interact with a virtual environment.
"The future of this endeavor is a publicly available project, helping our customers better understand how they can take their existing CAD engineering assets and bring them into a Unity digital twin platform."

- Brian DiNola, Unity, Digital Twins
Why Integrate CAD Models and 3D Twins?
Unity has been known as a video game company with 3D environments that have the ability to draw graphics in real-time. Their video games are immersive and compelling, capable of suspending disbelief. Translating this ability to a commercial, personal, or interactive environment is very powerful.
Being able to build that virtual reality from an existing CAD file is powerful for several reasons.
Before you would have to recreate detail independently, costing valuable time and resources. You'd have to have animators draw everything that you made in CAD and create it in mesh data and surfaces.
More importantly, a 3D environment is not bound by the realism of a CAD model. When you're dealing with meshes and surfaces, you can fake things, you can cheat, you can get away with things that you can't in real life.
To maximize the value of a digital twin, it needs to accurately reflect real life. That way, you can leverage the trust you need to use your actual CAD model for other functions like marketing, sales, or even maintenance.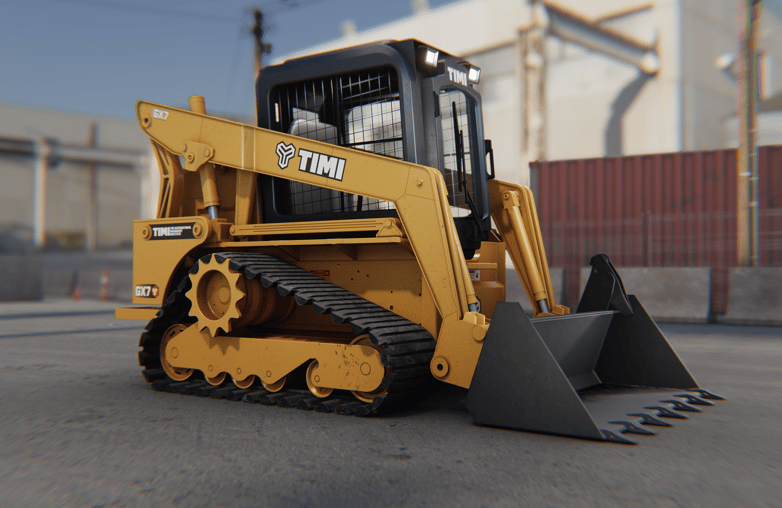 Finding a Partner for Proof of Concept
In order to show this concept to their potential customers, they needed a proof of concept to display. This demonstration had to be compelling, and not just in its final presentation. It had to prove that their 3D engine was capable of adapting to a wide range of design habits and strategies.
To create this pilot demonstration, Unity came to Creative Mechanisms to make a SolidWorks model of a skid loader that would be able to be fully utilized in 3D space.
Creative Mechanisms presented Unity with a unique partner to help achieve a confident demonstration. The team of engineers work collaboratively, with a strong knowledge of best practices as well as commonly used alternative methods.
"Creative Mechanisms really had the artistic talent and the understanding of design for manufacturing that helped us build a real world model. We could use this model to help our customers better understand how they can take that engineering data and bring it into their own digital twin on the Unity platform."

– Brian DiNola, Unity, Digital Twins
The Need for a Robust Engineering Model (and Partner)
The concept of a CAD model-3D engine connection is far easier thought than done. Designers and engineers use a wide variety of approaches and tools to develop CAD models. In order for this to actually be useful as a tool, the CAD model needed to be real and robust, and have engineering details that would reflect real world engineers.
As Brian DiNola of Unity commented:
"The ability of their team to produce a high quality model that has all of the aspects that OEMs would put into it in either top down or bottom up modeling was important. This is why we just couldn't go to a freelance independent to build something like this. We got the quality that we needed out of this design for both our purposes and so that it was a realistic result, just like our customers would have in their own engineering data."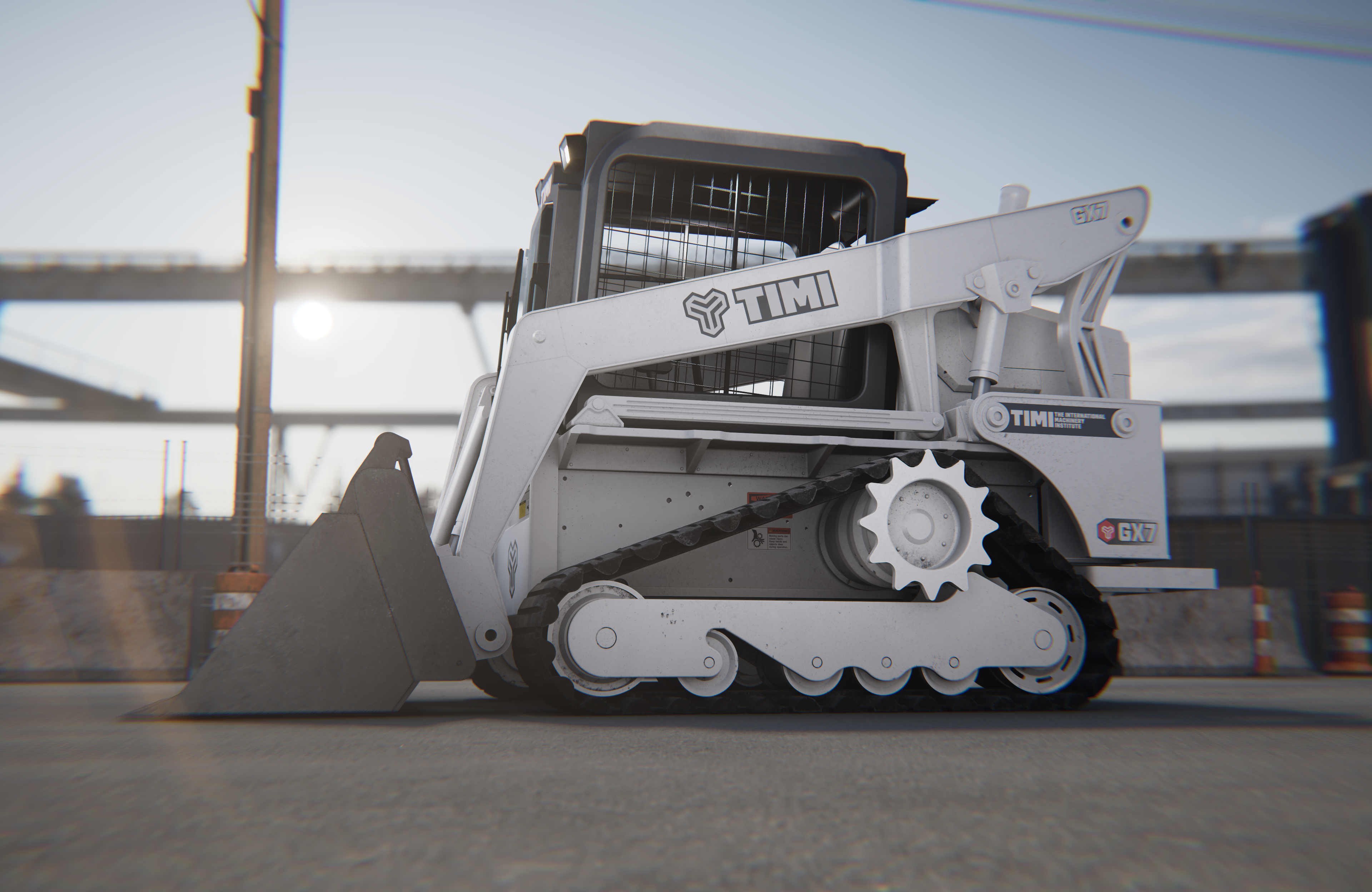 The Unique Benefit of a CAD-Based 3D Engine
The importance of using an engineering model is to have a parametric approach to having parts changed in different ways. This is important for an engineering firm or a large manufacturer because they have different SKUs, lines, and parts that need to be visualized to their customers.
"In order to do that, we need to have examples that people can utilize so that they understand the process and apply it to their own data."
Benefits of Using Digital Twins
The benefit of a digital twin typically falls in a couple of categories.
One is driving sales. A digital twin enables better experiences for your customers and prospects allowing them to interact with your product digitally in an immersive way. Ultimately this results in driving top-of-funnel sales demand gen and increasing your bottom line.
The second benefit is highly practical: creating operational digital twins. By having an operational twin, you're able to simulate your entire environment, whether it be your facility, factory, or product. You can do predictive analysis to help you understand why things might have failure modes and how to correct them before you encounter these scenarios in the real world.
"Working with Creative Mechanisms, we have a lot of synergy. We were able to bring our expertise in digital twins and immersive visualization tools and their expertise in building engineering CAD digital assets so that we could bridge between the two with their experience and our technology. Now we can work on sharing that with all of our customers and prospects."
- Brian DiNola