Living Hinge Prototypes, simply put, are molded or fabricated prototypes that employ the use of living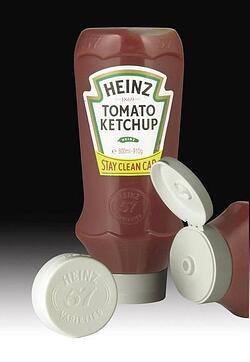 hinges. A living hinge is a type of hinge that is without a traditional mechanism but is instead an extension of the parent material. Living hinges can be described as an exploitation of a purposeful fault line which is carefully designed such that it doesn't fail after repeated bending. For a comprehensive discussion about living hinges read here. Below are the answers to some of the most frequently asked questions about living hinge prototypes.
Q: How does temperature affect the functionality of a living hinge?
A: This depends on what material was used to produce your living hinge. Plastics have low melting points and are more "plastic" at higher temperatures. Usually, though, the purposes that living hinges are designed for do not require high enough temperatures to cause problems.
Q: How complex can a living hinge be? What if I need a hinge that does not open beyond a certain angle?
A: Living hinges are mostly designed to give you complete 180o bending. Unfortunately, they are not often designed to restrict this bending to a particular limit. However, there are design methods that ensure that the hinge does not flex beyond a certain angle.
Q: How durable is a Living hinge?
A: Living hinges are extremely durable. The absence of an extensive number of parts makes it very sturdy and unsusceptible to part wear or failure. Some living hinges are capable of millions of cycles before any sort of wear or tear materializes.
Q: Do Living hinges have any limitations?
A: Yes. For one, they can only be used for relatively small or lightweight applications. This is because the tensile stresses that build up when the living hinge bends must be managed properly, usually by making sure the cross section of the living hinge doesn't exceed a certain thickness and conforms to certain design parameters. These parameters limit the robustness of the living hinge, making it unsuitable for certain functions. Using a living hinge for a door, for example, would mean that the door hinge would eventually fail because the weight of the door would be too heavy for the hinge – the tensile stresses and shear from opening and closing the door would quicken its path to failure. Another limitation is the kind of material that can be used for living hinges. Only polypropylene can viably be used for living hinge applications and this is a limitation it itself.
Q: Which method is best for making living hinges?
A: The answer to this depends on your purpose for making the living hinge. For design verifications and prototyping, using a CNC machine to cut your living hinge prototype might be better. This is because you do not have to go to the trouble of designing a mold especially as getting the hinge right with a mold can be a tricky process. On the other hand, for sale samples where a couple of hundred prototypes are required, using injection molding is the better option, not only because of the quick turnaround but also because the finish is better than a CNC cut prototype and this is vital in sale sampling as it is desirable that the prototype looks as close to the final product as possible.
Q: Where is the best location to place my gate(s) for injection molding of living hinges?
A: Choosing where to locate the gate or how many gates to have is a very delicate process. Some trial and error works for most people but for the experienced designers, factors such as the design of the prototype itself or where the living hinge is located on it are considered. There are two common problems encountered when choosing where to place the gate or gates. First is when the gate is close to where the hinge would be located, squeezing plastic through there to the rest of the mould produces an excellent hinge but causes sink as the hinge is too small to ensure proper distribution of the plastic. Choosing to use two gates however, with the plastic flowing towards the middle where the living hinge is located will reduce the possibility of sink but may give rise to a faulty hinge and the possibility of cracking.
Q: What are the advantages of living hinges?
A: There are many advantages to living hinges. For one, living hinges do not require maintenance or repair because they only fail when subjected to unnatural conditions. There is no possibility of rust as you would have with metal hinges, and the range of motion is much wider than other types of hinges. These are just a few advantages; there are many more.