Mechanism design is an invaluable skill in the field of injection molding. There is a lot of literature about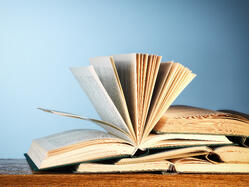 mechanism design, and with this writing we have made an effort to recommend some of the better books to read if mechanism design and injection molding are of interest to you.
Package Structure and Mechanism Design Using SolidWorks 2012 by Changfeng Ge
This book was published in 2012 and seeks to provide you with a manual for designing package structure and mechanisms using the SolidWorks 2012 software. The book targets students, engineers, and people involved in designing packaging structure, products, and mechanical items.
The chapters feature design examples that are simplified versions of actual real life designs. This book assumes that the reader has at least a little bit of knowledge about the SolidWorks software, but is not technical enough that it would pose a significant problem to a novice. Also for readers that may be new to the field or the software, the chapters are arranged such that a beginner can be carried along.
Among topics covered in the book are:
Sketching complicated components and solid modeling
Combining part drawings into more complicated assembly drawings
Mold design
Fill volume calculations using PhotoView 360
Bill of materials creation for assembly documentation
Creating two dimensional detail drawings from part drawings
Mechanism Design with Creo Elements/Pro 5.0 by Kuang-Hua Chang
Published in 2011, Mechanism Design with Creo Elements/Pro 5.0 is written to introduce you to mechanism design. Mechanism design is one of the modules in the Creo Elements/Pro software family, featuring modeling, analysis, and simulation of mechanisms in a virtual environment.
Advances in mechanism design allow users to simulate and visualize the performance of mechanisms. By adopting mechanism design at the early stages of product development, one could prevent expensive redesigns that may arise from any defects found in the physical testing phase. This ensures a more cost effective and efficient product development process.
The book adopts an approach of project-based learning and explores the major concepts needed to drive readers from beginner to intermediate level.
The concepts discussed in the book are introduced using simple but realistic examples and include modeling, analysis type selection, kinematics and dynamics, and results visualization. Verifying results that have been derived from virtual simulations is very important and this book incorporates theoretical discussions for kinematic and dynamic analyses in association with simulation results obtained using mechanism design.
The Complete Part Design Handbook: For Injection Molding of Thermoplastics by E. Alfredo Campo
This book, from 2006, is an invaluable and virtually all encompassing reference to plastic part design. It was compiled with the product designer in mind but is useful to anyone searching for detailed information on plastic resins, the rules and geometries that govern their use in product design, and the advantages and limitations of their use in industrial applications.
You will also find valuable instructions on plastic selection and mold processing parameters that will lead to quick and successful product design and manufacture. A great deal of time was spent on research and cross-referencing in the course of the completion of this work. Also, the hands-on knowledge and experience that the author – a plastics expert with more than 35 years experience – expresses in this handbook makes it an indispensable tool for any plastic product designer in the rigorous world of the global plastics industry.
Design for Manufacturing: A Structured Approach by Carrado Poli
This book from 2001 assists those who are new to the various manufacturing processes. It helps them to better visualize and understand the relationship between part design and the requirements of producing the part. Choices that are made in the early and conceptual stages of part design have a profound effect on the stages that come after. In fact, according to this book, quite often more than 70% of the manufacturing cost of a product is determined at this conceptual stage, before manufacturing is even involved. After reading this book, designers would have gained new insights into assessing the impact of their design on manufacturing difficulty.
Most components found in commercial mass produced products are either injection molded, stamped, or die cast. This book dwells on these most commonly implemented processes.
The book also touches on the material selection process, general guidelines to determine the suitability of several components being combined into a single one, and the physical and mechanical properties of materials, tolerances, and quality control. In developing the methods presented in this book, the author has worked with over a dozen firms specializing in injection molding.
A set of PowerPoint slides containing animations of the various processes, drawings, and photographs of parts are also included, along with a specially developed website featuring tutorials on each process and its practical applications.
Motion Simulation and Mechanism Design with SolidWorks Motion 2013 by Kuang-Hua Chang
This 2014 publication's purpose is to introduce the reader to SolidWorks Motion, another module of the SolidWorks software family. It covers the basic concepts and frequently used commands required to advance readers from novice to intermediate level. SolidWorks Motion enables you to simulate and visualize mechanism motion and performance by using solid models created in SolidWorks.
Basic concepts discussed in this book include model generation, such as creating assembly mates for proper motion; carrying out simulation and animation; and visualizing simulation results, such as graphs and spreadsheet data. Verifying the simulation results will increase your confidence in using the software and prevent you from being fooled by erroneous simulations.
Click on cover to download eBook