Let me give it to you straight:
A talented team

The right hardware

The right software

Customers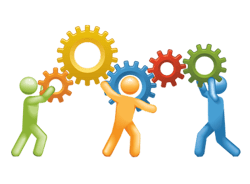 Pretty simple, right? Let me break it down a little bit more for those engineers, businessmen, and/or entrepreneurs who are interested in starting their own company. For starters, anyone can buy the right equipment…that's the easy part. People are the key ingredient that will ultimately lead you down the road to success or failure. So let's start with #1:
1. Hiring A Talented Team:
A few things we have learned over the years at Creative Mechanisms: First, there isn't one particular profile for a good design engineer. The industry has changed a lot over the years and good people come from all over - with a variety of different background experiences. Thirty years ago, we hired a lot of technicians with different hands-on experience in machine shops. They may have worked in jewelry, as model makers, military technicians, or as an artist or sculptor - there's no one mold that fits them all. These guys are still the backbone of our design expertise. If you ever need to know if something will "just work," they can tell you instinctively. They just get it.
Today it seems we're leaning on the universities a bit more. New hires often have an engineering degree, perhaps mechanical or industrial design, and the biggest discriminator is their competence out of the gate with software design platforms like Solidworks CAD. That wasn't really the situation in the 1980s. Since there are a lot of entry-level college graduates with technical degrees, another thing you might want to look for are those people with good communication skills. Two reasons for this: first, margins don't typically allow for middle management and thus your engineers may be dealing directly with clients, and second, the ability to work with other designers in your team will drive better results for obvious reasons.
Interestingly enough, we have seen a symbiotic relationship develop at Creative Mechanisms between our older, experienced, hands-on veterans and our younger, "book-smart" and yet still very technically savvy engineers. The biggest challenge has been orchestrating a transfer of knowledge from one generation to another. Here's a quick tip we have used to solve this problem …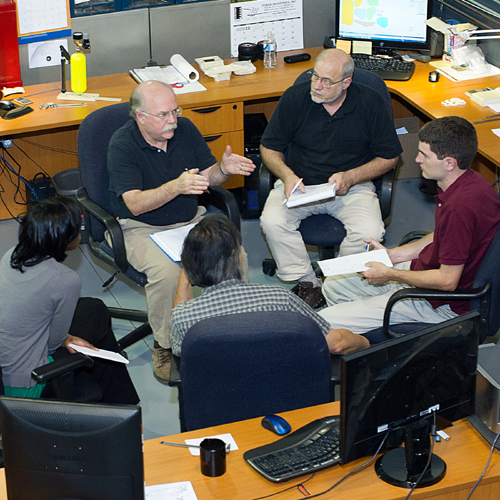 Quick tip: Consider arranging your workspace in a "U," use roller chairs, and have a solid surface other than carpet so that it's easy for technicians to turn around, ask questions, and help one another without having to leave their work-station, or without having to ask someone else to do the same. This is a small thing that makes a big difference.
Want more tips on workspace enablers? Read here for four things that will create synergy in the workspace.
2. Finding the Right Hardware:
Hardware is expensive and big purchases can be nerve-wracking with the pace that technology is moving forward. The last thing you want to do is purchase a big piece of equipment only to watch it become obsolete soon after you buy it. That said, most prototype design shops are going to need three big pieces of equipment as a starting point: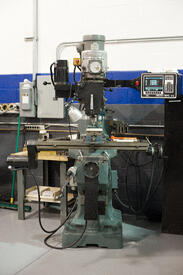 - Single-tool programmable (and manually useable) CNC machine(s):
It is nice to program CNC machines to automatically do work that used to require manual expertise. In some cases, however, it is simpler to do the work by hand in lieu of having to program the entire exercise in the CNC computer. For this reason we have gotten a lot of value out of manually functional CNC machines that can also be programmed when desired.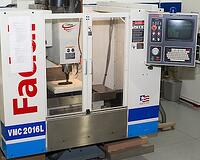 - Multi-tool CNC machine:
CNC machines that swap tools on their own can make complicated prototype parts while you're at home dreaming about your next design miracle. There are several degrees of advanced CNC machine, and price/capability typically revolves around the number of tools, and perhaps more importantly, the degrees of freedom available for the tool(s). Generally speaking, you can work with two different categories of advanced CNC machine. First, a machine with roughly 16 tools and three degrees of freedom (lateral and longitudinal motion in the x, y, and z axes). Second, a more advanced machine with 24-30 tools and 5-6 degrees of freedom (including rotational motion about the axes). The big advantage to a machine with rotational motion is the ability to cut underneath a surface rather than from the top looking down. In many cases this may prevent the need to manually flip stock material and thus allows the CNC machine to work steadily (e.g. overnight) without the need for manual inputs.
Want to learn more about CNC machines? Read about and watch the video on our proprietary method to machine a living hinge out of polypropylene here.
FDM machine (one type of 3-D printer):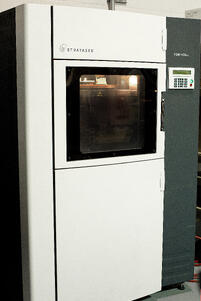 FDM (Fused Deposition Modeling) machines, one of several technologies known collectively as 3-D printers, were invented in the 1980s and commercialized by Stratasys in the 1990s. The technology is a significant advance in the world of rapid prototyping and manufacturing. It works by taking a given material in filament form (e.g. ABS plastic), unwinding and heating it into small drops of liquid material and then "printing" it according to the software design instructions. 3-D printing generally cuts down significantly on time to develop a prototype and thus allows for more rapid iterative testing en route to a final solution. While development time depends on the complexity of a given part, 3-D printing will generally create a model much faster than is possible even on an automated CNC device.
Emerging technology: Although it is an emerging technology, the top-of-the-line FDM capability hasn't changed much in the last decade. Advances have been focused on making the technology more affordable per unit. One exciting thing on the horizon is the use of FDM machines to "print" plastic injection molding inserts. The technology is called PIMT (Printed Injection Mold Tool).
Want to learn more about PIMT? Read here to see how PIMT is changing the landscape for injection molded parts. Want to learn more about 3D printing? Read here for the history of 3D printing what you need to know about how it works.
3. Finding the Right Software: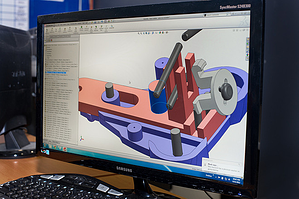 Mechanical design in the 21st century requires the use of Computer-Aided Design software. There are a number of providers out there to choose from. At Creative Mechanisms, we use Solidworks which is a platform powered by Dassault Systems. At a high level overview, Solidworks allows for 3D design, modeling and animation. One of the things we like about the software is the ability to run mold-flow analysis. The basic Solidworks software doesn't come with this so you have to purchase Solidworks Plastics separately. Solidworks Plastics allows you to run advanced CAE (Computer Aided Engineering) simulations including Computational Fluid Dynamics (CFD) and Finite Element Analysis (FEA). The program is actually sold in three variants: Standard, Professional, and Premium. Some of the useful features include advanced simulation capability and the ability for designers to analyze mold cooling line layouts and predict warping issues with manufactured parts. Since so many of the parts we design are eventually mass-produced in an injection molding factory, making sure they are designed properly is a very big deal. Small mistakes can be very costly when scaled into a mass production environment.
4. Getting Customers: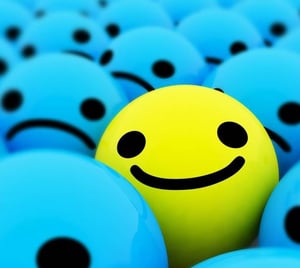 The first customer is the hardest to find. It helps to start with a portfolio of project work (perhaps from your previous firm) and a network of people that know you what you can do. One of the biggest challenges we face at Creative Mechanisms is price pressure from competitors in Asia. For example, many Asian manufacturers will provide design services for free so long as they get the rights to mass-produce the final product. It's difficult to compete with "free," so we have to make our money differentiating with quality. Of course, our ability to do exactly that is one of the reasons we're still in business. One of the problems with design firms that compete too much on price is that the design work tends to be lower quality. The old maxim "you get what you pay for" still applies in some measure. For firms looking to mass produce plastic parts or complicated mechanisms via injection molding processes, mistakes during production can be extremely costly. The last thing you want to do is to mass-produce something with a critical defect that either doesn't function properly, or must be recalled after distribution. It is much more cost effective to get your designs right the first time than to find yourself and your company in such a position.