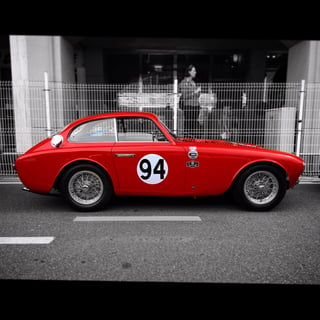 One 1952 Ferrari 225. Eight weeks until the Monaco Grand Prix. An engine that had fallen to pieces. This was the situation Dafyd Richards found himself in when a customer from the United States asked him to look after his vintage Ferrari for the Goodwood Revival motor racing festival. Richards, who runs Redesign Sports in St Albans (UK), said that while the car had just been given a fresh engine build and a check over in the U.S, when he fired it up a day before the race event, a conrod – which moves the pistons up and down – came out of the side of the engine. Upon stripping the fresh engine, he found that every nut and bolt had been left loose during the original rebuild. The prognosis was terminal, and they missed the race at GoodWood Revival.

But the car owner wanted to know if Redesign Sports could get the Ferrari race ready for the Monaco Historic Grand Prix in eight weeks time. While the team had over a decade of experience in restoring historic vehicles, it was still a tall order. "We have been restoring historic vehicles since 2006, but as the parts get harder and harder to source, and the cars rarer and rarer, we've realised we need to take matters into our own hands," said Richards. "The vehicles we work on are one of a kind, but it doesn't matter how much a customer is willing to spend, they won't be going anywhere because finding old parts or getting them remade is horrendously difficult.

"But in the last three to five years there has been a revolution in the 3D scanning technology that's available. I remember when I first saw a FaroArm in action, then a Faro Focus 3D scanner – it blew my mind. Scanners massively improve accuracy and time in reverse engineering these beautiful cars and their associated parts, but it also reduces the mental fatigue of the engineer who, in the past, would have relied on traditional methods or tried to model a component that they'd seen from memory," said Richards.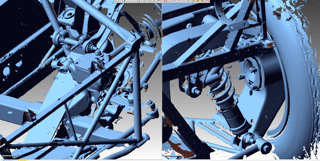 Using the power of 3D scanning, Richards modelled the data from his Creaform HandySCAN 700 in Geomagic Design X, which was then transferred into SOLIDWORKS 3D CAD Design software. Five days later, the 12 pistons went into production and they had the new parts three weeks later. They also used SOLIDWORKS to remodel two distributors on the Ferrari, which were causing problems with the ignition system.

"We remodelled every single component in the same way and sent all the parts out to different manufacturers. The parts had only ever been together on the screen in SOLIDWORKS, but when they all arrived they fitted perfectly together straight away. I knew they would, but it was still an amazing feeling when they did," said Richards. "The car drove magnificently in Monaco and after a quick check-up in the UK it was delivered to Heathrow for its flight back to the U.S."

Watching half of a car being scanned in fifteen minutes was a game changer for Richards – that was when he realised the potential of 3D engineering. He chose the HandySCAN as it scans directly to mesh, as opposed to other scanners which scan as a point cloud and then convert to a mesh. This meant he could observe data amalgamation in real time and change things like the resolution, shutter setting or laser intensity on the fly, which was particularly helpful when scanning across two different materials, such as from a highly polished red paint to rubber. The CAD software is also an essential part of the process.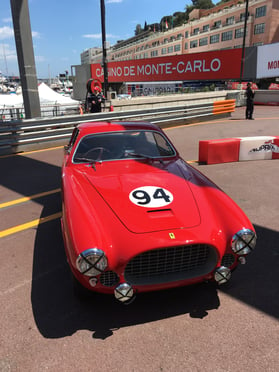 "When I worked for a Porsche Supercup racing team, I'd seen the guys next door use CATIA on their LeMans LMP project and thought it would be painfully difficult for a CAD newbie like me to come in and use it," said Richards. "Then I discovered SOLIDWORKS, which was very easy and quick for me to learn. I have been using Geomagic Design X in real world projects for the past couple of years and between the two products, Redesign Sports has seen a huge amount of success. I could not find a more complete package in the current marketplace, especially the 2D drawing facility.

"3D scanning has been seen as a black art for a long time. Everyone thinks you need huge amounts of data and information to reverse engineer something with 3D software, but sometimes it's just not relevant because you can't do anything with it. Whether it's scan data from a laser, geo satellite MMR or a photogrammetry scanner, we can process it, trim out the erroneous data they don't need and then discuss with the customer what they are trying to achieve and how we can help them get there."
This blog appears courtesy of Chris Horn, Managing Director at NT CADCAM, a SolidWorks reseller based in the UK.