This week we are covering #'s 6,7 and 8 of the 10 Compelling Reasons to Work with Mechanism Design Specialist.
Read part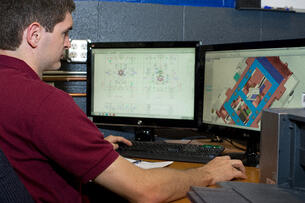 Read part 2
Read part 3
6.You can shorten your time to market. A good team of specialists works so well together that your design can be passed around in such a way that the most efficient person for each stage of design and production is hard at work on that portion of the project. Having multiple people – especially experienced people – working on a project simultaneously means that your project will be finished more quickly. And because each step has been assigned to the best person for the job, you know that each phase of making your design a reality is being completed in the most efficient manner possible. In addition, multiple people working on a single project prevents boredom; energy and enthusiasm will remain high and your product will be finished and to market more quickly than if you worked on the project by yourself or with only one specialist.
7. Your ideas and designs will be more secure. What makes a specialist a specialist is the number of times he or she has done something. Mechanism specialist design teams have worked with many clients in the past, many with ideas similar to yours. This means that you can disclose your "trade secrets" because an experienced team is unlikely to try to steal your ideas. This, in turn, will lead to a better product, as being able to disclose everything possible about your design and product will give your team a better grasp of what you're trying to achieve with your design, consequently allowing them to find more ways to perfect that design.
8. You'll have a greater opportunity for Intellectual Property Ownership. Many mechanisms are rooted in fundamental mechanical concepts, most of which can't be patented because everyone in the industry uses those same concepts. A strong mechanism design team with a strong team dynamic can throw ideas around and "bounce" new concepts off each other, which can lead to new ideas – new twists and/or unique features that add to those fundamental concepts, make them different, and make them patentable. Simple twists get added to the mechanism, making it perform better or accomplish something that wasn't part of the original plan; it's these changes that provide the patentable material for your product.
Come back to read the finall 2 reasons!
For a deeper dive, read our eBook